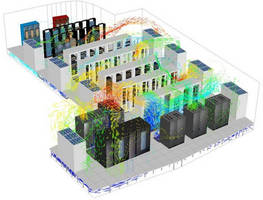 Cisco Systems achieved an estimated saving of $120,000 per year in energy costs by simulating a data center using Future Facilities' Virtual Facility (VF) simulation methodology. The simulation results were used to guide the placement of floor grilles and blanking panels that lowered information technology (IT) equipment inlet temperatures, making it possible to raise the chilled water setpoint...
Read More »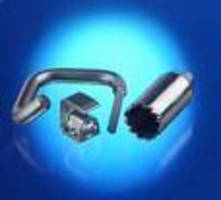 Vertically integrated CNC manufacturing company provides innovative high-quality solutions BOYERTOWN, PA - Judson A. Smith Company, a leading manufacturer of precision, custom tubular parts and machined components in most materials, offers in-house CNC Machining capabilities for milling, turning, screw machining, wire EDM and laser fabrication. These vertically integrated capabilities enable the...
Read More »
Based on first-principle simulation and augmented reality, EYESim(TM) enable engineers and operators to see and safely interact with plant and processes they control. Program combines virtual reality technologies with high-fidelity process and control simulation, computer-based maintenance, and document management to provide realistic and safe training environment. Using stereoscopic headset,...
Read More »
Suitable for drivers at all levels as well as for cross-training other workers on warehouse floor, Forklift Safety Sim allows participants to learn and practice principles of OSHA-based forklift safety. Solution integration with Safety Training Center (STC) lets administrators manage access to training through individual accounts. Centralization also provides group management and customizable...
Read More »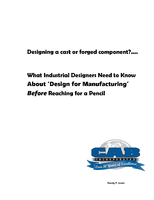 To learn more about how you can save time and money with design for manufacturing strategies, download now.
Read More »
The company also doubles fax storage to two years and introduces the ability to tag faxes. The features, added at no additional charge for paid eFax customers, are available now. LOS ANGELES, -- eFax announced today that its entire user base now has the ability to search faxes using keywords and that fax storage limits have been doubled from one to two years. Additionally, users can now use tags...
Read More »
Cox Business Online Backup, which provides 448-bit Blowfish local file encryption and automatically backs up business files to Mozy(TM) secure data centers using 128-bit SSL encryption, ensures critical data is protected in case of PC file corruption, accidental deletion, or hardware failure. Online service grants businesses 2-10 GB of storage space, based on speed of Internet service, and...
Read More »
Designed for SME market, Fifosys Fortress(TM) provides IT outsourcing data backup solution that enables businesses to secure all business critical data with assurance of speedy restoration in event of crisis. Service manages data through entire lifecycle, from discovery, through off-site backup and archiving, to appropriate data destruction. After initial backup process is complete, only changes...
Read More »
Continuity Management Solution (CMS) delivers secure, single integration point for organizations utilizing multiple business continuity management (BCM) applications from SunGard. Simplifying business continuity workload and helping to manage entire business continuity lifecycle, solution helps enable each BCM software tool to fully connect and communicate. BIA Professional® for impact...
Read More »
Omegadyne, Omega affiliate, offers a full range of strain gaging services. Strain Gage Bonding Services Our expert staff works closely with your team to maximize your design and deliver superior products with precisely mounted strain gages. Strain Gage Wiring and Bonding Services Let our trained staff assist with wiring and bonding your final product. Custom Strain Gages If you need a custom...
Read More »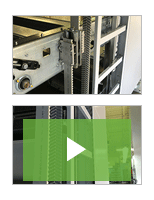 Megadyne's QST polyurethane timing belts take up less space and guarantee a lower noise level than chain and other traditional material handling belts. Check out our video to learn more.
Read More »