Master Fire Prevention Systems Master Fire Prevention provides you with the best source of protection from fire for a commercial kitchen. Their 24 hour crews are ready, willing and able to clean your duct system and fans. They work hard to insure we will not interfere with your daily restaurant kitchen operations. Keeping your hood, duct, and fan clean and running properly is the best way to keep...
Read More »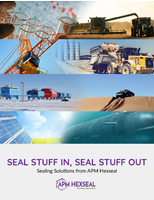 One of the best ways to make sure that your machinery stays up and running in the face of adversity is to make sure that it's properly sealed. Of course, it's not always easy to determine whether the integrity of your seals are up to par. How can you tell when you have a problem?
Read More »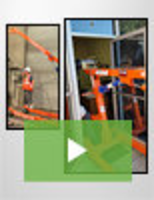 EZRig Cranes offers lifting solutions that are engineered for robust performance, providing the ultimate in portability. Designed for real-world lifting needs, our products are small and light with options and features that make them ideal for a broad range of applications. See our video to learn how an EZRig Crane can simplify your lifting requirements.
Read More »