MGE IT Services are available for EX RT on-line, double-conversion, single-phase Uninterruptible Power Supplies rated at 5, 7, and 11 kVA. Installation and Start-up Service provides site survey, inspection of equipment, fitting of UPS into rack or tower, connecting UPS power module to existing wiring, configuring and connecting extra battery modules, start-up, and user familiarity training....
Read More »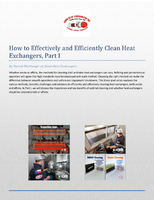 An introduction to a three part series about the importance, benefits, and methods of cleaning heat exchangers.
Read More »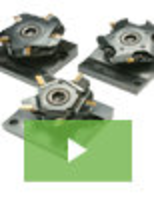 Thanks to the unique SpinSelect™ Multi-Pocket selectable quick change tool holder, it's time to rethink the range, complexity and volume of parts that your lathe can produce. Our Spin-Select™ tool was created to increase productivity and consistency by decreasing downtime associated with lathe cutting tool and insert setups or changeovers. This product is a game-changer for the industry and we're pleased to show you why.
Read More »