MGE IT Services are available for EX RT on-line, double-conversion, single-phase Uninterruptible Power Supplies rated at 5, 7, and 11 kVA. Installation and Start-up Service provides site survey, inspection of equipment, fitting of UPS into rack or tower, connecting UPS power module to existing wiring, configuring and connecting extra battery modules, start-up, and user familiarity training....
Read More »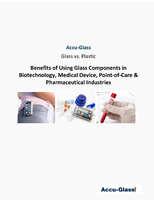 This white paper from Accu-Glass outlines the various properties that make glass such an attractive option for a diverse range of medical-related applications.
Read More »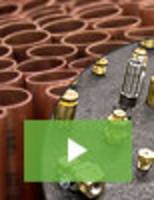 As a trusted manufacturer to customers across a broad range of industries, Key Gas Components is a premier provider of CNC machining and tube fabrication. Our entire organization is quality driven and customer-centric, with broad-based manufacturing capabilities that can accommodate the most challenging requirements. See our video to learn more.
Read More »