Calibration and upgrades covered at time of repair Everett, Wash. - Fluke Corporation, the global leader in handheld electronic test and measurement technology, today announced the new Silver Instrument CarePlan, a warranty that extends coverage of selected Fluke bench instruments for two or four years beyond the original warranty. Owners of these Fluke bench instruments may purchase Silver...
Read More »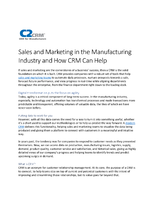 To learn more about the importance of CRM and how it can specifically address your company's needs, download now.
Read More »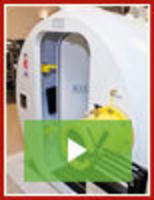 Tekna is a leader in Monoplace and Multiplace Hyperbaric Chambers for Hyperbaric Oxygen Therapy (HBOT), offering products that set the standard for quality and innovation. Our new 7200 series of multiplace chambers is a state-of-the-art system that integrates advanced engineering with a plethora of features and options making it the industry's premier HBOT system. To learn more, see our video.
Read More »