Calibration and upgrades covered at time of repair Everett, Wash. - Fluke Corporation, the global leader in handheld electronic test and measurement technology, today announced the new Silver Instrument CarePlan, a warranty that extends coverage of selected Fluke bench instruments for two or four years beyond the original warranty. Owners of these Fluke bench instruments may purchase Silver...
Read More »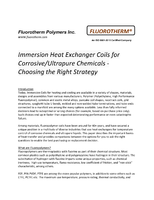 Check out this white paper to learn which heat exchanger types are the best for high temperature performance in chemically aggressive applications.
Read More »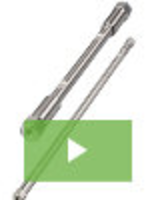 Jordi Labs provides materials solutions that set the standard for innovation and quality. Our line of GPC and GFC columns are on the cutting edge of precision manufacturing and a result of our uncompromising commitment to quality and customer service. See our video to learn more.
Read More »