Including both on-site service plans and on-site time and material repairs, National Service Coverage allows users to eliminate concerns about shipping printers to depot locations. Local, factory trained, and certified technician are available to visit customers facility on time and material basis. Service allows customers to choose response time they require be it same day, next business day, or...
Read More »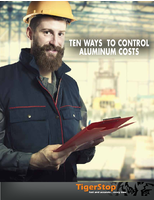 All job shops want to save money, and one of the most lucrative ways to do this is by learning how to control the costs of materials such as aluminum. An analysis of your material usage as well as how much you end up scrapping can reveal a goldmine of savings. In this white paper, you will learn ten ways in which you can capitalize on these hidden reserves. From understanding scraps in a more mathematical way to accomplishing jobs with a lean manufacturing approach, this list will provide you with the necessary tools you need to assist you in your financial analysis of your shop's material consumption. This paper also features real world case studies to illustrate how the right attitude towards material costs can affect real change in terms of money, time, and efficiency.
Read More »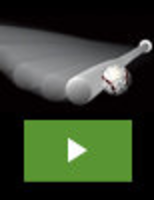 Our goal is to help every athlete derive maximum enjoyment from their sport and become a better player. We offer a line of innovative training tools that combine cutting-edge technology and out of the box thinking to deliver an unbeatable competitive advantage. The Vector® Sports Training Ball is just another example of our commitment to innovation. To learn how the Vector® is helping ballplayers everywhere, see our video.
Read More »