Time is so critical in the crane industry. When one is down it's a pretty big loss," explained Master Mechanic Mark Kaestner of Seattle, Washington's Ness Cranes, Inc. This scenario became reality last summer, when the packing of a 300 ton Ness Cranes' cylinder had worn down into the rod, rendering the crane useless. Due to its 42 foot cylinder, Kaestner struggled to find a company to rebuild and...
Read More »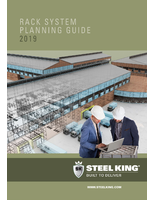 There is plenty to consider before setting up or replacing storage rack systems in your warehouse. This whitepaper contains a guide and general checklist of the most important considerations.
Read More »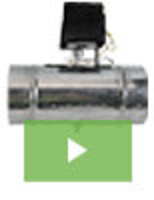 Alan Manufacturing has a long history of developing innovative solutions for HVAC applications. With over 1,000 product designs under our belt, we have gained a reputation as the go-to source for HVAC dampers, hardware, duct supports, zone control systems, and much more. Adding to this extensive list of achievements we now announce the release of our new line of Fresh Air Intake products. Designed to meet ASHRAE 62.2 standards, they are the most robust and high-performance product of their kind. See our video to learn more.
Read More »