Time is so critical in the crane industry. When one is down it's a pretty big loss," explained Master Mechanic Mark Kaestner of Seattle, Washington's Ness Cranes, Inc. This scenario became reality last summer, when the packing of a 300 ton Ness Cranes' cylinder had worn down into the rod, rendering the crane useless. Due to its 42 foot cylinder, Kaestner struggled to find a company to rebuild and...
Read More »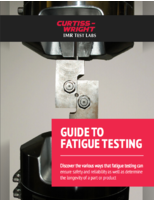 Learn what fatigue testing is and how fatigue testing service providers can determine the longevity of a part or product.
Read More »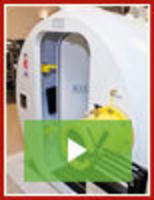 Tekna is a leader in Monoplace and Multiplace Hyperbaric Chambers for Hyperbaric Oxygen Therapy (HBOT), offering products that set the standard for quality and innovation. Our new 7200 series of multiplace chambers is a state-of-the-art system that integrates advanced engineering with a plethora of features and options making it the industry's premier HBOT system. To learn more, see our video.
Read More »