Time is so critical in the crane industry. When one is down it's a pretty big loss," explained Master Mechanic Mark Kaestner of Seattle, Washington's Ness Cranes, Inc. This scenario became reality last summer, when the packing of a 300 ton Ness Cranes' cylinder had worn down into the rod, rendering the crane useless. Due to its 42 foot cylinder, Kaestner struggled to find a company to rebuild and...
Read More »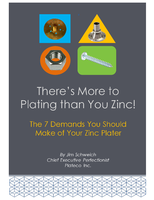 To find out more about the seven demands you should make of your zinc plater, download now.
Read More »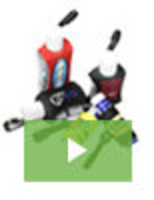 Neagle Choice has long been known as a quality source for commercial sewing, printing, die cutting, and the manufacturing of a wide range of custom products. Enhancing our service capabilities has been the key to our success, and has driven our growth into many new and exciting markets. Continuing on this trajectory, we now offer precision laser cutting and etching, adding to our long line of manufacturing services. See our video to learn all about it.
Read More »