Time is so critical in the crane industry. When one is down it's a pretty big loss," explained Master Mechanic Mark Kaestner of Seattle, Washington's Ness Cranes, Inc. This scenario became reality last summer, when the packing of a 300 ton Ness Cranes' cylinder had worn down into the rod, rendering the crane useless. Due to its 42 foot cylinder, Kaestner struggled to find a company to rebuild and...
Read More »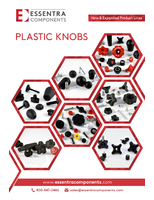 Knobs - Customizable Solutions To learn more about the different types of Knob solutions available, and which ones to select for your specific application, download this guide now.
Read More »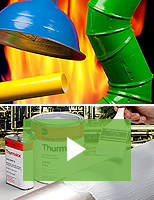 Dampney's high performance coating systems provide protection against extreme weather, chemicals, and corrosive environments for atmospheric, immersion, and underground applications. Check out the video to learn more.
Read More »