(Manchester, NH - June 1, 2006) GTI Spindle Technology announces its optimization of its Makino Spindle Test Run Station in Manchester, NH. This optimization better allows GTI Spindle to thoroughly mimic the conditions of the spindle once installed into the actual Makino Machine Tool itself. Enhanced capabilities include: o High Frequency, High Horsepower, Variable Frequency Drive with encoder...
Read More »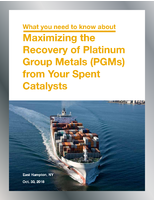 Making a decision about how to dispose of your spent precious metal catalysts? Download now to find out more about precious metal refining, the responsible and profitable solution.
Read More »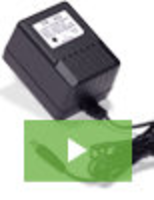 Triad Magnetics, an industry leader and one of the most trusted names in transformer design and manufacturing, is proud to announce the release of the Triad WAU Wall Plug-In AC Power Supply. Engineered to provide robust performance and high reliability, it is setting the standard for 120V/60Hz power supplies. See our video to learn all about it.
Read More »