(Manchester, NH - June 1, 2006) GTI Spindle Technology announces its optimization of its Makino Spindle Test Run Station in Manchester, NH. This optimization better allows GTI Spindle to thoroughly mimic the conditions of the spindle once installed into the actual Makino Machine Tool itself. Enhanced capabilities include: o High Frequency, High Horsepower, Variable Frequency Drive with encoder...
Read More »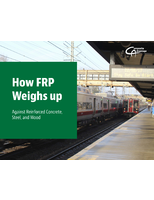 How FRP Weighs up against reinforced concrete, steel, and wood.
Read More »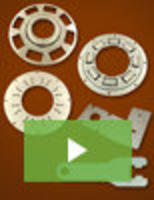 PDS is an established leader in progressive die stamping, with a reputation for providing precision and value that dates back more than half a century. Through extensive capabilities and a staff of seasoned professionals, we set the standard for quality, delivering flexible services that can meet the needs of the most challenging requirements. See our video to learn more.
Read More »