(Manchester, NH - June 1, 2006) GTI Spindle Technology announces its optimization of its Makino Spindle Test Run Station in Manchester, NH. This optimization better allows GTI Spindle to thoroughly mimic the conditions of the spindle once installed into the actual Makino Machine Tool itself. Enhanced capabilities include: o High Frequency, High Horsepower, Variable Frequency Drive with encoder...
Read More »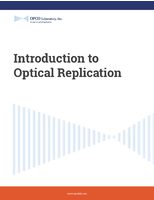 To learn more about the optical replication process, and how to avoid complications, download this white paper now.
Read More »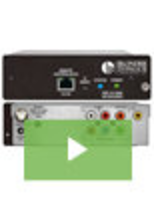 Blonder Tongue Laboratories provides ISO 9001:2015 certified electronic contract manufacturing services at our on-site lab. We specialize in video distribution, fiber optics, and communications but have a variety of services available to bring your products to market. See our video to learn more.
Read More »