(Manchester, NH - June 1, 2006) GTI Spindle Technology announces its optimization of its Makino Spindle Test Run Station in Manchester, NH. This optimization better allows GTI Spindle to thoroughly mimic the conditions of the spindle once installed into the actual Makino Machine Tool itself. Enhanced capabilities include: o High Frequency, High Horsepower, Variable Frequency Drive with encoder...
Read More »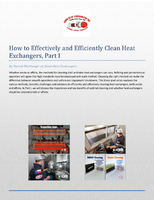 An introduction to a three part series about the importance, benefits, and methods of cleaning heat exchangers.
Read More »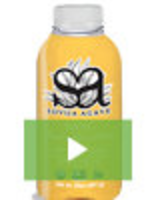 Come Alive Organics distributes all-natural, proprietary flavored agave for the food and beverage industry while helping children across the globe. Learn more about our agave products and our one sweet cause in this video and two-page PDF.
Read More »