Boeing Constant Resolution Visual System Incorporates JVC e-Shift 8K Projectors to Provide Highest Level of Pilot Immersion Enhanced Solution on Display This Week at I/ITSEC WAYNE, NJ - This week at the 2012 Interservice/Industry Training, Simulation and Education Conference (I/ITSEC) in Orlando, Boeing [NYSE: BA] is demonstrating new technology with its Constant Resolution Visual System (CRVS)...
Read More »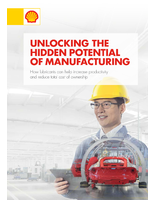 This paper illustrates how manufacturing companies have successfully worked with Shell Lubricants to upgrade their lubrication and extract value by reducing TCO and improving equipment productivity.
Read More »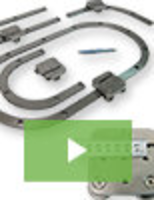 For the ultimate in precision open and closed loop guided motion systems, TPA Motion is the leader in curved rail, liner guides. We specialize in engineering excellence, with products that exhibit an elevated level of precision, delivering robust performance, even under the most challenging conditions. See our video to learn more.
Read More »