HAWTHORNE, CA. - OSI Systems, Inc. (NASDAQ: OSIS), a vertically-integrated provider of specialized electronics and services, today announced that its security division, Rapiscan Systems, has been awarded a six-year authorization by Servicio de Administración Tributaria (SAT), Mexico's tax and customs authority, to provide inspection services by implementing a wide-ranging program of cargo and...
Read More »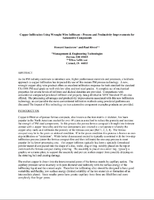 A comprehensive exploration of a new wrought copper alloy wire used in powder metallurgical infiltration methods.
Read More »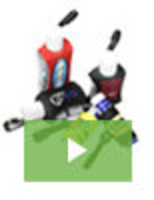 Neagle Choice has long been known as a quality source for commercial sewing, printing, die cutting, and the manufacturing of a wide range of custom products. Enhancing our service capabilities has been the key to our success, and has driven our growth into many new and exciting markets. Continuing on this trajectory, we now offer precision laser cutting and etching, adding to our long line of manufacturing services. See our video to learn all about it.
Read More »