HAWTHORNE, CA. - OSI Systems, Inc. (NASDAQ: OSIS), a vertically-integrated provider of specialized electronics and services, today announced that its security division, Rapiscan Systems, has been awarded a six-year authorization by Servicio de Administración Tributaria (SAT), Mexico's tax and customs authority, to provide inspection services by implementing a wide-ranging program of cargo and...
Read More »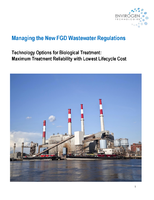 EPA Steam Electric Power Generating Effluent Limitations Guidelines, or ELG's, impact coal-fired power plant operations and their wastewater management. Specifically, the ELG's impose limits for suspended solids, arsenic, mercury, selenium, and nitrate/nitrite for Flue Gas Desulfurization (FGD) wastewater. These regulations drive the need for technology based solutions that address and adapt to variables such as the nature of wastewater streams, types of contaminants, contaminant loading, and costs. In this guide you will learn about the best available technologies for complying with the new standards. One of the leading contenders in this process is the Fluidized Bed Reactor or FBR, which removes soluble selenium and other metals from FGD wastewater. Advantages of fluidized bed reactors include optimum microorganism efficiency, smaller overall footprint, steady-state operation, lower hydraulic residence times, system robustness, and lower costs. Download this guide for additional information on FBR technology for treating FGD wastewater, including pilot studies and tests, and polishing selenium removal options.
Read More »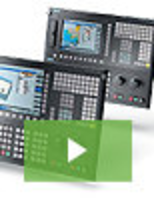 Siemens new SINUMERIK 828D ADVANCED, SINUMERIK 828D and SINUMERIK 828D BASIC sets the standard for productivity enhancements of turning and milling operations on standardized machines and simplify the automation of grinding machines. See our video to learn all about it.
Read More »