o Total orders valued at approximately $130 million o Plans to reduce production of marine barges, with uncertain outlook o Company to add 260 workers at its Gunderson facility LAKE OSWEGO, Ore. - The Greenbrier Companies (NYSE:GBX) announced today that it has received orders for over 1,000 new double-stack intermodal platforms, along with orders for over 700 new covered hopper cars. In addition,...
Read More »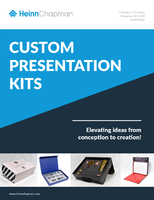 To find out more about how you can get a custom presentation kit tailored to your exact needs, download this whitepaper now.
Read More »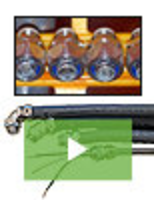 Anamet Electrical's 316 Stainless steel SEALTITE® fittings and UL-listed cord grips protect sensitive wiring components from fluids, corrosive contaminations, bumps, and abrasions with a steel core and liquid tight conduit jacket. Check out this video to learn more.
Read More »