o Total orders valued at approximately $130 million o Plans to reduce production of marine barges, with uncertain outlook o Company to add 260 workers at its Gunderson facility LAKE OSWEGO, Ore. - The Greenbrier Companies (NYSE:GBX) announced today that it has received orders for over 1,000 new double-stack intermodal platforms, along with orders for over 700 new covered hopper cars. In addition,...
Read More »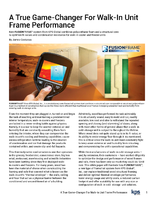 This white paper outlines the eight reasons why the FUSIONFRAME system is the superior thermal envelope system. Download now to find out more.
Read More »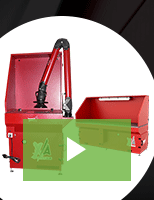 Dust, fume, and mist collectors from Micro Air promote a safer, more productive work environment. Our wide array of products are available to the industrial manufacturing sector for processes such as welding, cutting, grinding, blasting, and more. Check out our video to learn more.
Read More »