o Total orders valued at approximately $130 million o Plans to reduce production of marine barges, with uncertain outlook o Company to add 260 workers at its Gunderson facility LAKE OSWEGO, Ore. - The Greenbrier Companies (NYSE:GBX) announced today that it has received orders for over 1,000 new double-stack intermodal platforms, along with orders for over 700 new covered hopper cars. In addition,...
Read More »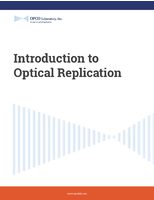 To learn more about the optical replication process, and how to avoid complications, download this white paper now.
Read More »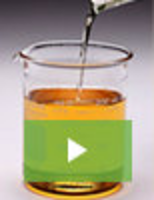 For the ultimate in heat transfer fluid performance, Paratherm offers HR Heat Transfer Fluid that is engineered specifically for closed loop liquid phase heating. When it comes to characteristics such as thermal stability and fluid degradation, Paratherm HR leads the industry in value and performance. See our video to learn how Paratherm is raising the bar for heat transfer fluids.
Read More »