o Total orders valued at approximately $130 million o Plans to reduce production of marine barges, with uncertain outlook o Company to add 260 workers at its Gunderson facility LAKE OSWEGO, Ore. - The Greenbrier Companies (NYSE:GBX) announced today that it has received orders for over 1,000 new double-stack intermodal platforms, along with orders for over 700 new covered hopper cars. In addition,...
Read More »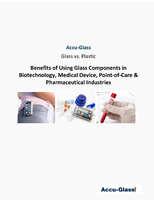 This white paper from Accu-Glass outlines the various properties that make glass such an attractive option for a diverse range of medical-related applications.
Read More »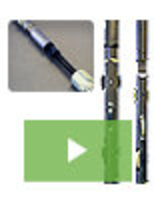 For over 35 years our Wheeled Rod Guide Couplings, have been at work in oil fields across the globe. Our products are engineered to extend the service life of sucker rods and tubing, delivering cutting-edge innovation that enhances oilfield operation, maximizes output, and enhancing overall operations. To learn about the advantages of using Wheeled Rod Guide Couplings in your wells, see our video.
Read More »