Recycling and re-using metalworking process fluids is just another way that Quaker Chemical provides value to its automotive customers CONSHOHOCKEN, Pa., May 3,2011 - Quaker Chemical (NYSE: KWR) - a global leader in metalworking process fluids - offers its customers a greener alternative for the disposal of used process fluids. By recycling and re-using many of the process fluids utilized in a...
Read More »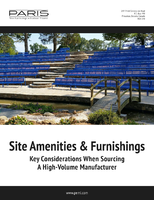 This white paper looks at the six key considerations when sourcing a high-volume manufacturer of site amenities and furnishings. Download now to find out more.
Read More »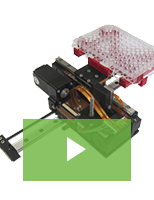 TPA Motion's microplate handling robots are designed specifically for medical instruments and lab automation devices. Check out the video to learn more.
Read More »