Recycling and re-using metalworking process fluids is just another way that Quaker Chemical provides value to its automotive customers CONSHOHOCKEN, Pa., May 3,2011 - Quaker Chemical (NYSE: KWR) - a global leader in metalworking process fluids - offers its customers a greener alternative for the disposal of used process fluids. By recycling and re-using many of the process fluids utilized in a...
Read More »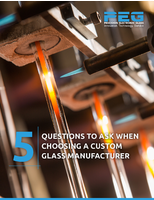 Due to the inherent complexity of glass fabrication, many professionals seeking glass services know exactly what kind of part is needed, but are unclear on the intricacies of the actual manufacturing process. PEG's exclusive guide is designed to help professionals navigate the custom glass manufacturing process with valuable information.
Read More »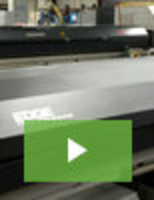 For precision and value that sets the standard for quality and craftsmanship, EGS Production Machining is the source for precision and value. Our extensive capabilities and dedication to customer service allow us to deliver the optimal manufacturing solution. See our video to learn more.
Read More »