Recycling and re-using metalworking process fluids is just another way that Quaker Chemical provides value to its automotive customers CONSHOHOCKEN, Pa., May 3,2011 - Quaker Chemical (NYSE: KWR) - a global leader in metalworking process fluids - offers its customers a greener alternative for the disposal of used process fluids. By recycling and re-using many of the process fluids utilized in a...
Read More »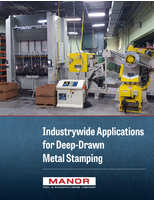 Deep-drawn metal stamping applies a significant punching force to radically draw metal sheets into a die cavity. Finished components produced by this process tend to have a depth that exceeds their diameter, which is why manufacturers refer to it as "deep-drawn" metal stamping.
Read More »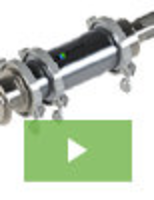 As a leader in industrial sampling equipment at Sentry Equipment, our success is built on a history of innovation and designs that epitomize value and efficiency. The new Hygienic Automatic Sampler is another example of our dedication to developing quality engineered products. To learn how this product can streamline the sampling process for dry, free-flowing materials, see our new video.
Read More »