Recycling and re-using metalworking process fluids is just another way that Quaker Chemical provides value to its automotive customers CONSHOHOCKEN, Pa., May 3,2011 - Quaker Chemical (NYSE: KWR) - a global leader in metalworking process fluids - offers its customers a greener alternative for the disposal of used process fluids. By recycling and re-using many of the process fluids utilized in a...
Read More »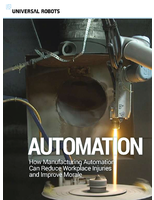 To learn more about how automation can solve your workplace issues, download the full white paper.
Read More »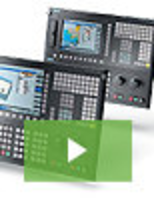 Siemens new SINUMERIK 828D ADVANCED, SINUMERIK 828D and SINUMERIK 828D BASIC sets the standard for productivity enhancements of turning and milling operations on standardized machines and simplify the automation of grinding machines. See our video to learn all about it.
Read More »