Targeted for sheet, film, coating, lamination, blown film, pipe, and extrusion dies, program includes disassembly and cleaning of die, stripping of plating, and polishing of all flow areas to 6-8 rms. In addition, seal surfaces are ground to .0005 in., feed openings are machined to accommodate grind stock removal, die internals are plated to .001 in., and all other exposed areas are flash plated...
Read More »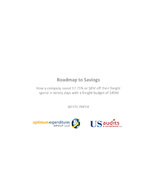 This white paper demonstrates how a company that complied with the updated Congressional SEC fiduciary obligation allowed their supply chain to find new profit centers and save 17.75% off their freight spend within 90 days with a freight budget of $45M.
Read More »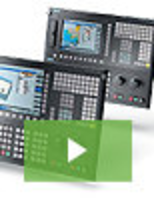 Siemens new SINUMERIK 828D ADVANCED, SINUMERIK 828D and SINUMERIK 828D BASIC sets the standard for productivity enhancements of turning and milling operations on standardized machines and simplify the automation of grinding machines. See our video to learn all about it.
Read More »