o Long-Term Maintenance Program Set for Tuanku Ja'afar PD2 Power Station in Port Dickson o Combined-Cycle Facility Based on Two GE Frame 9FA Gas Turbines o Agreement Supports TNB Commitment to Provide Secure Power for the Nation KUALA LUMPUR, MALAYSIA - GE (NYSE:GE) has signed a multi-year agreement to provide maintenance services for the Tuanku Ja'afar PD 2 combined-cycle power station at Port...
Read More »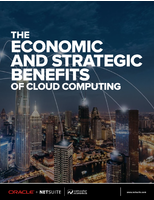 Cloud computing and software-as-a-service (SaaS) are two of the hottest IT trends that have emerged in the last couple of decades. By creating the ability to store and access data and programs through the internet while cutting out the middleman (aka, hard drives and other physical devices), cloud computing offers many attractive features to companies in almost all industries, including fiscal savings, speed, scalability, ease of upgrades, and agility. Although the upfront savings of SaaS are undeniable, there are still many that favor on-premise systems and proprietary software. You may be wondering if transitioning to a cloud-based model is the right choice for your company, but with so many different viewpoints it can be hard to make sense of all the pros and cons. Using concrete data organized into helpful graphs, this white paper offers insightful interpretations of the numbers to show the ways in which SaaS can offer both financial savings and strategic advantages.
Read More »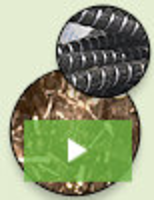 Fiber Reinforced Polymers (FRP), represents a truly groundbreaking advancement is structural reinforcement. Lightweight, strong, and green, they are changing the way the construction industry thinks about rebar. Unlike steel, FRPs don't rust and are far stronger than standard rebar. To learn why Fiber Reinforced Polymers are poised to change the way the world builds, see our video.
Read More »