EAST PROVIDENCE, RI - IMPCO announces expanded on-site services for permanently sealing and repairing large castings and other parts. For large leaking parts or components, IMPCO provides the engineering, the technical personnel, and all the necessary materials and equipment to the parts' site when its size or location makes it impractical to transport it to an IMPCO Service Center. On a contract...
Read More »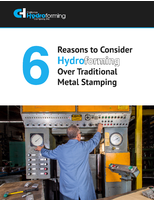 To learn more about the functions of the hydroforming process, the key differences from other processes, and why it is preferable over other stamping options, download this eBook now.
Read More »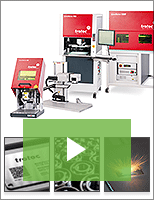 Trotec's laser marking solutions provide your company with configurable workstations and intuitive, customizable software. Check out our video to learn more.
Read More »