Environmentally friendly Recycling Services from Badger Plug reduce flow of packaging components to landfills, provide roll packaging products at a reduced cost (Greenville, Wis.) - "Green" roll protection is a reality - recycled roll protection from Badger Plug can help the environment and the bottom line. Endboards, sleeve plugs, pallets and H/U channels from Badger Plug are all recyclable...
Read More »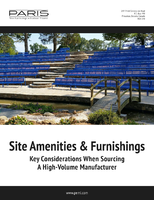 This white paper looks at the six key considerations when sourcing a high-volume manufacturer of site amenities and furnishings. Download now to find out more.
Read More »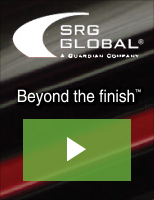 SRG Global's automotive coatings enhance the structural integrity of the finished part while also improving vehicle efficiency. Check out our video to learn more.
Read More »