CINCINNATI, OH (September 30, 2008) - To minimize costly downtime, the Drive Head Service Program from ROTEX Global, LLC, provides fast, reliable response to the customer's screener drive head repair or replacement needs and a full two-year warranty on reconditioned drives. Every reconditioned Rotex drive head operating under normal conditions carries the same two-year warranty as a new drive...
Read More »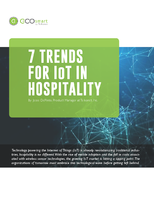 Check out this white paper to see how the IoT can be used in your hotel to reduce energy consumption, increase guest satisfaction, improve maintenance, and more.
Read More »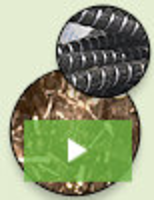 Fiber Reinforced Polymers (FRP), represents a truly groundbreaking advancement in structural reinforcement. Lightweight, strong, and green, they are changing the way the construction industry thinks about rebar. Unlike steel, FRPs don't rust and are far stronger than standard rebar. To learn why Fiber Reinforced Polymers are poised to change the way the world builds, see our video.
Read More »