CINCINNATI, OH (September 30, 2008) - To minimize costly downtime, the Drive Head Service Program from ROTEX Global, LLC, provides fast, reliable response to the customer's screener drive head repair or replacement needs and a full two-year warranty on reconditioned drives. Every reconditioned Rotex drive head operating under normal conditions carries the same two-year warranty as a new drive...
Read More »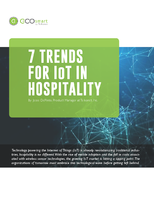 The Internet of Things is rapidly becoming a defining characteristic in the daily landscape of human experience. Billions of smart devices are already connected to this vast system through smart homes, medical devices, and much more; the trend is predicted to continue its exponential growth into the hundred billions within the next few years. This white paper illuminates how the future of IoT will completely revolutionize the way the hospitality industry in particular will function with this new technology. Due to the ability to reduce energy costs, reduce staff labor, and create completely individualized and engaging guest experiences, the hospitality industry is in a unique position to capitalize on IoT. Using real life case studies, the report outlines seven ideas for how the IoT can be used to reduce energy consumption, increase guest satisfaction, improve maintenance, and more.
Read More »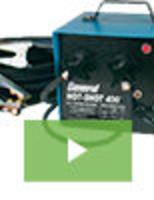 The new Hot Shot Pipe Thawing Machine delivers an innovative and highly effective approach to thawing frozen pipes. Easy to use and versatile, it is loaded with robust features that further suit it to many challenging environments. To learn all about it, see our video.
Read More »