ABBOTSFORD, BC - Cascade Aerospace, Canada's prime contractor for the Royal Canadian Air Force C-130 fleet and Sierra Nevada Corporation, an industry leader in aerospace and defense, announced a strategic teaming agreement today to provide dedicated Intelligence, Surveillance and Reconnaissance (ISR) services to Canada. Under the agreement, Cascade and SNC will propose a solution to support...
Read More »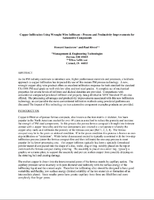 For the past 60 years, the use of copper infiltration on ferrous metals in powder metallurgy has been a popular method for manufacturing high performance components. Recently, a new twist on an old idea has been developed in the form of a new wrought copper alloy wire. With excellent infiltration response as well as the ability to improve numerous physical and mechanical properties of ferrous materials, this new technology presents many advantages for PM processing and production. In this comprehensive white paper, you will explore all you need to know about this material, including an in-depth look at its chemical and physical properties. Using automotive components as examples, the white paper examines the benefits of this new form of copper infiltration compared to more traditional infiltration methods. Download now, and discover if this new technology is the solution for your high performance component application.
Read More »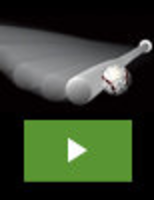 Our goal is to help every athlete derive maximum enjoyment from their sport and become a better player. We offer a line of innovative training tools that combine cutting-edge technology and out of the box thinking to deliver an unbeatable competitive advantage. The Vector® Sports Training Ball is just another example of our commitment to innovation. To learn how the Vector® is helping ballplayers everywhere, see our video.
Read More »