Norcross, Ga., 31 May 2007) - When Steckbeck Engineering and Surveying, a full service civil and infrastructure consulting firm in Lebanon, PA, was asked to provide survey support for the construction of a 40 acre windmill farm in western Pennsylvania, they were told the job required speed, submeter and centimeter accuracies and a certain degree of mobility. The overall task included a forest...
Read More »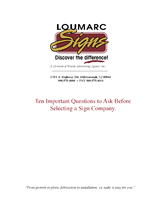 This white paper outlines 10 questions that should be asked when selecting a sign company, eliminating some of the guesswork from making the best choice for your branding and signage needs.
Read More »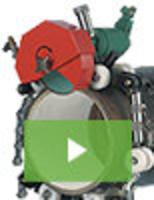 CS Unitec is a leader in power tools designed for industrial applications, with products that set the standard for robust performance and industry-leading reliability. Adding to our long list of innovation is a new line of pipe cutting machines. For cutting and beveling pipe up to 2" in thickness and diameters from 12" to 63", no other cutting system comes close. See our video to learn more.
Read More »