Norcross, Ga., 31 May 2007) - When Steckbeck Engineering and Surveying, a full service civil and infrastructure consulting firm in Lebanon, PA, was asked to provide survey support for the construction of a 40 acre windmill farm in western Pennsylvania, they were told the job required speed, submeter and centimeter accuracies and a certain degree of mobility. The overall task included a forest...
Read More »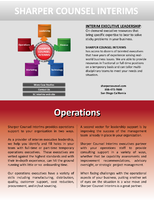 This paper from Sharper Counsel Interims explores the ways in which strong operational leadership can provide support to companies in order to guide them through tough and complicated problems.
Read More »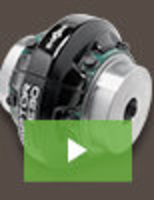 The Dodge Raptor coupling epitomizes the innovation and value that has made Baldor a world leader in industrial electric motors. For almost 100 years Baldor has been the go-to source for industries across the globe. The Raptor coupling is just one example of our dedication to engineered excellence and commitment to providing value and performance. See our video to learn more.
Read More »