Norcross, Ga., 31 May 2007) - When Steckbeck Engineering and Surveying, a full service civil and infrastructure consulting firm in Lebanon, PA, was asked to provide survey support for the construction of a 40 acre windmill farm in western Pennsylvania, they were told the job required speed, submeter and centimeter accuracies and a certain degree of mobility. The overall task included a forest...
Read More »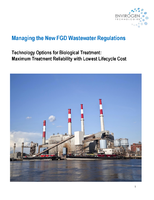 A guide for managing Flue Gas Desulfurization wastewater using leading technologies.
Read More »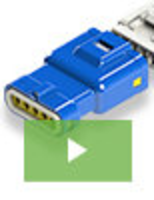 EDAC's new line of IP67 waterproof plug and socket connectors represent the cutting edge of waterproof connection technology. Part of the 560 and 572 series of connectors, they utilize innovative design concepts to deliver a level of performance and value that is unmatched in the industry. See our video to learn more.
Read More »