Norcross, Ga., 31 May 2007) - When Steckbeck Engineering and Surveying, a full service civil and infrastructure consulting firm in Lebanon, PA, was asked to provide survey support for the construction of a 40 acre windmill farm in western Pennsylvania, they were told the job required speed, submeter and centimeter accuracies and a certain degree of mobility. The overall task included a forest...
Read More »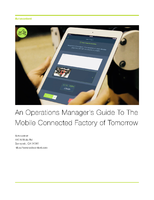 This white paper provides an overview of mobile technology for managing your manufacturing facility, while also discussing the advantages of being an early adopter.
Read More »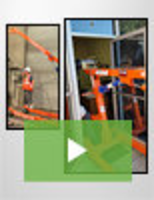 EZRig Cranes offers lifting solutions that are engineered for robust performance, providing the ultimate in portability. Designed for real-world lifting needs, our products are small and light with options and features that make them ideal for a broad range of applications. See our video to learn how an EZRig Crane can simplify your lifting requirements.
Read More »