Designed to extend life of monolayer and coextrusion foam dies, Die Refurbishing Services offer alternative to purchasing new dies and can be completed with minimum downtime. After sent to Davis-Standard's facility, dies are disassembled, inspected, and cleaned, and all components are examined for damage and/or wear. Dies are then re-assembled and sent back to customer for reinstallation.
Read More »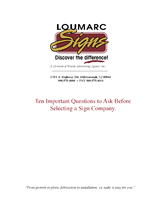 This white paper outlines 10 questions that should be asked when selecting a sign company, eliminating some of the guesswork from making the best choice for your branding and signage needs.
Read More »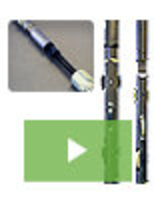 For over 35 years our Wheeled Rod Guide Couplings, have been at work in oil fields across the globe. Our products are engineered to extend the service life of sucker rods and tubing, delivering cutting-edge innovation that enhances oilfield operation, maximizes output, and enhancing overall operations. To learn about the advantages of using Wheeled Rod Guide Couplings in your wells, see our video.
Read More »