Designed to extend life of monolayer and coextrusion foam dies, Die Refurbishing Services offer alternative to purchasing new dies and can be completed with minimum downtime. After sent to Davis-Standard's facility, dies are disassembled, inspected, and cleaned, and all components are examined for damage and/or wear. Dies are then re-assembled and sent back to customer for reinstallation.
Read More »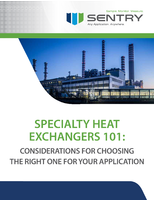 Specialty heat exchangers play an important role in a wide variety of industrial applications, and it's crucial to select the correct device for your application. Check out this guide and learn how to choose the right heat exchanger.
Read More »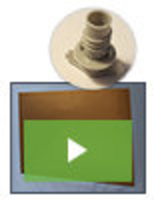 As a globally recognized provider of full-service packaging products and services, we have a history of developing innovative solutions that promote enhanced efficiency in a wide range of packing applications. Our new AIRSHIELD™ product is just another example of how we are helping food and beverage manufacturers to extend the life of their products. To learn more about this cutting-edge product, see our video.
Read More »