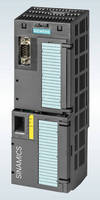 Designed to supplement Sinamics G120 variable speed drive, Sinamics CU250S-2Â- provides universal vector control with encoder feedback. Operation of single-axis applications with exact speed and torque control on induction motors, as well as positioning tasks with high demand on I/O, are also supported with different encoder interfaces provided on module. Additional integrated...
Read More »
Whether managing a room, building, or global enterprise, Crestron has all the pieces Orlando, FL – AV is moving from individual meeting rooms toward total integration of all the systems and technology throughout a building, and across all the buildings within an enterprise. Together, the Crestron 3-Series Control System® and Crestron Fusion™ Enterprise Management Software provide the...
Read More »
Integrated Security Systems Provider to Showcase Lineup at ESX 2009. Baltimore, MD (June 22, 2009) - This year at ESX, RISCO Group USA is affirming their strengths while continuing to build a more significant presence in the security industry through innovation and new technology offerings. As a leading provider of integrated security systems, RISCO is showcasing their suite of converged security...
Read More »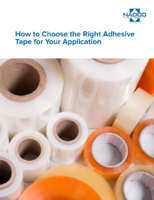 With a considerable number of adhesive materials, applications and methods, there are many options to consider when choosing an adhesive tape. As NADCO® is a leading manufacturer of custom tapes and labels; we took our years of experience to create this handy selection guide on choosing the right adhesive tape for your application.
Read More »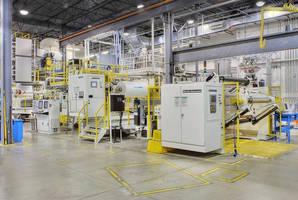 April 8, 2009 (Fulton, N.Y.)--Davis-Standard, LLC will promote several converting technologies at the upcoming CMM show, booth #808, including its new extrusion coating product line. Introduced in early 2008, this line provides processors with a comprehensive line of extrusion coating equipment from a single-source supplier to support basic applications all the way up to those with high-speed,...
Read More »
OpenScale Professional Service and Integration Solutions, coupled with OpenScape Unified Communications (UC) Application, help organizations integrate their UC technologies with existing business applications. Helping to provide rich communications-enabled business processes (CEBP), service offerings facilitate process of implementing, integrating, and securing UC solutions while also making...
Read More »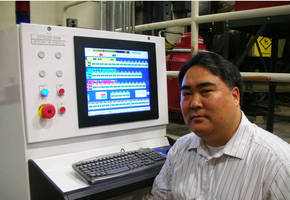 (Fulton, N.Y.)--The installation of a new Davis-Standard Integrator(TM) C control system has economically improved film processing for B. Braun's Plastics Business Unit in Irvine, California. B. Braun, a global supplier of healthcare products, installed the Integrator on a 25-year-old film line to replace an outdated CMR control unit. Davis-Standard was proactive in implementing the program for...
Read More »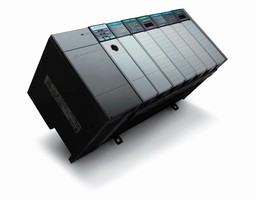 MILWAUKEE, Feb. 23, 2006 - Rockwell Automation announces enhancements to its Allen-Bradley SLC 500-Series controllers that help improve messaging performance over CIP-based networks and support higher levels of security in control system programming. By leveraging these enhancements, customers can increase operational flexibility, improve security of their controllers, and simplify their...
Read More »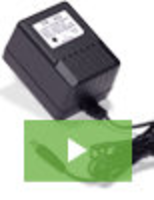 Triad Magnetics, an industry leader and one of the most trusted names in transformer design and manufacturing, is proud to announce the release of the Triad WAU Wall Plug-In AC Power Supply. Engineered to provide robust performance and high reliability, it is setting the standard for 120V/60Hz power supplies. See our video to learn all about it.
Read More »