MISSISSAUGA, ON - Getinge Canada Limited is pleased to announce that it has signed an Exclusive Distribution Agreement with Arc Stainless Inc., for their innovative endoscopy suite of products. The exclusive agreement includes the Endoscope Cleaning Station, 3 Chamber Pass-through Reprocessor, the Endoscope Drying Cabinet - 10 scope and the Endoscope Storage Cabinet - 20 scope. Getinge Canada...
Read More »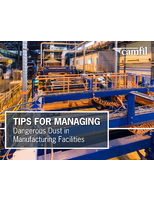 This eBook covers important considerations when creating a dust management plan for your facility. For more information, download now.
Read More »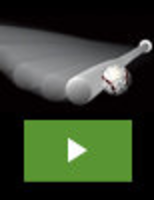 Our goal is to help every athlete derive maximum enjoyment from their sport and become a better player. We offer a line of innovative training tools that combine cutting-edge technology and out of the box thinking to deliver an unbeatable competitive advantage. The Vector® Sports Training Ball is just another example of our commitment to innovation. To learn how the Vector® is helping ballplayers everywhere, see our video.
Read More »