MISSISSAUGA, ON - Getinge Canada Limited is pleased to announce that it has signed an Exclusive Distribution Agreement with Arc Stainless Inc., for their innovative endoscopy suite of products. The exclusive agreement includes the Endoscope Cleaning Station, 3 Chamber Pass-through Reprocessor, the Endoscope Drying Cabinet - 10 scope and the Endoscope Storage Cabinet - 20 scope. Getinge Canada...
Read More »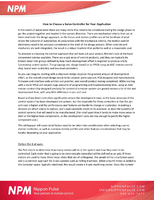 Choosing the best controller for your specific application is of the utmost importance. This white paper offers an overview of feature and motion profile considerations.
Read More »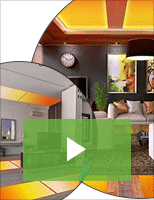 Carbontec's paper-thin radiant heating systems reduce energy consumption costs by warming the building surfaces instead of controlling air temperature. Check out our video to learn more.
Read More »