MISSISSAUGA, ON - Getinge Canada Limited is pleased to announce that it has signed an Exclusive Distribution Agreement with Arc Stainless Inc., for their innovative endoscopy suite of products. The exclusive agreement includes the Endoscope Cleaning Station, 3 Chamber Pass-through Reprocessor, the Endoscope Drying Cabinet - 10 scope and the Endoscope Storage Cabinet - 20 scope. Getinge Canada...
Read More »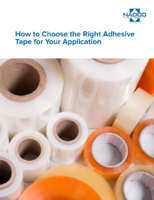 With a considerable number of adhesive materials, applications and methods, there are many options to consider when choosing an adhesive tape. As NADCO® is a leading manufacturer of custom tapes and labels; we took our years of experience to create this handy selection guide on choosing the right adhesive tape for your application.
Read More »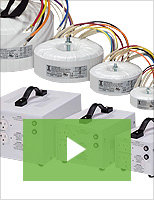 Triad Magnetics' custom components for medical devices are designed and manufactured with the strictest regulatory standards in mind. Our capabilities include rapid design, prototyping, and testing of inductors, transformers, and power supplies for medical equipment. Check out our video to learn more.
Read More »