MISSISSAUGA, ON - Getinge Canada Limited is pleased to announce that it has signed an Exclusive Distribution Agreement with Arc Stainless Inc., for their innovative endoscopy suite of products. The exclusive agreement includes the Endoscope Cleaning Station, 3 Chamber Pass-through Reprocessor, the Endoscope Drying Cabinet - 10 scope and the Endoscope Storage Cabinet - 20 scope. Getinge Canada...
Read More »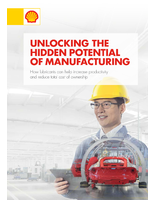 This paper illustrates how manufacturing companies have successfully worked with Shell Lubricants to upgrade their lubrication and extract value by reducing TCO and improving equipment productivity.
Read More »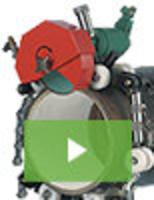 CS Unitec is a leader in power tools designed for industrial applications, with products that set the standard for robust performance and industry-leading reliability. Adding to our long list of innovation is a new line of pipe cutting machines. For cutting and beveling pipe up to 2" in thickness and diameters from 12" to 63", no other cutting system comes close. See our video to learn more.
Read More »