LEHIGH VALLEY, Pa. - Air Products' (NYSE: APD) Freshline® solutions can help meat processors improve productivity, increase product yield, and lower costs while producing high-quality products. The company will highlight its portfolio of technology and equipment for freezing, chilling, mixing, forming, and more at this year's AMI Expo in Dallas, Tex., from May 1-3. Among the company's...
Read More »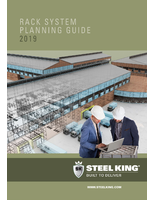 There is plenty to consider before setting up or replacing storage rack systems in your warehouse. This whitepaper contains a guide and general checklist of the most important considerations.
Read More »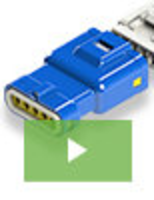 EDAC's new line of IP67 waterproof plug and socket connectors represent the cutting edge of waterproof connection technology. Part of the 560 and 572 series of connectors, they utilize innovative design concepts to deliver a level of performance and value that is unmatched in the industry. See our video to learn more.
Read More »