LEHIGH VALLEY, Pa. - Air Products' (NYSE: APD) Freshline® solutions can help meat processors improve productivity, increase product yield, and lower costs while producing high-quality products. The company will highlight its portfolio of technology and equipment for freezing, chilling, mixing, forming, and more at this year's AMI Expo in Dallas, Tex., from May 1-3. Among the company's...
Read More »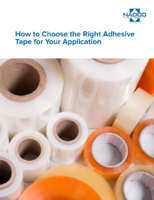 With a considerable number of adhesive materials, applications and methods, there are many options to consider when choosing an adhesive tape. As NADCO® is a leading manufacturer of custom tapes and labels; we took our years of experience to create this handy selection guide on choosing the right adhesive tape for your application.
Read More »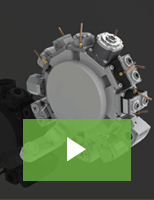 Von Ruden's driven tools are designed to each specific machine in order to maximize performance. All of our tools are performance tested and made in the USA per ISO 9001:2015 standards. Check out our video to learn more.
Read More »