LEHIGH VALLEY, Pa. - Air Products' (NYSE: APD) Freshline® solutions can help meat processors improve productivity, increase product yield, and lower costs while producing high-quality products. The company will highlight its portfolio of technology and equipment for freezing, chilling, mixing, forming, and more at this year's AMI Expo in Dallas, Tex., from May 1-3. Among the company's...
Read More »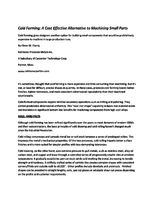 Cold forming offers tight tolerances, dimensional stability, and advanced surface finishes, while also saving you in raw material wastes costs.
Read More »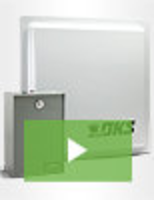 The DoorKing DKS AVI system is at the cutting edge of automotive security technology and represents a leap forward in engineering innovation. When it comes to long-range passive card readers, we lead the industry and set the standard for quality and performance. To find out why the DoorKing DKS AVI system is taking the automotive security industry by storm, see our video.
Read More »