LEHIGH VALLEY, Pa. - Air Products' (NYSE: APD) Freshline® solutions can help meat processors improve productivity, increase product yield, and lower costs while producing high-quality products. The company will highlight its portfolio of technology and equipment for freezing, chilling, mixing, forming, and more at this year's AMI Expo in Dallas, Tex., from May 1-3. Among the company's...
Read More »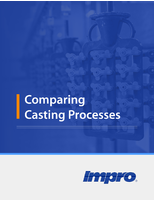 This white paper compares and contrasts common casting processes.
Read More »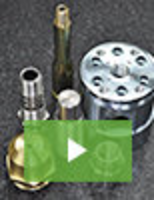 Quality, customer service, and unbeatable value are the hallmarks of Hogge Precision. Since 1989 we have built a reputation as the go-to precision machining source, servicing many demanding industries. For CNC machining and screw machining, there are few manufacturers that can match our capabilities and expertise. See our video to learn more.
Read More »