Network Rail Selects Petrotechnics' Proscient to Improve the Safety – Productivity Dynamic with Risk Based Activity Management Aberdeen, Scotland - Petrotechnics, the leading provider of Proscient, the enterprise operations excellence management solutions for hazardous industries, announces a national contract with Network Rail. Working in partnership with Computer Sciences Corporation...
Read More »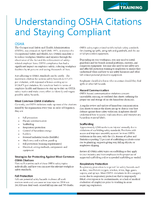 This white paper will individually examine the most common OSHA topics, give solutions on how to meet OSHA workplace standards, and provide a checklist to check your own company's compliance.
Read More »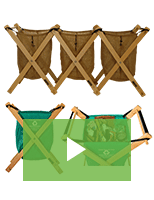 Harpro's MiddleMan™ recycling container frames and reusable bags are made from eco-friendly material, fold for easy storage, and are easy to assemble. Check out the video to learn more.
Read More »