Network Rail Selects Petrotechnics' Proscient to Improve the Safety – Productivity Dynamic with Risk Based Activity Management Aberdeen, Scotland - Petrotechnics, the leading provider of Proscient, the enterprise operations excellence management solutions for hazardous industries, announces a national contract with Network Rail. Working in partnership with Computer Sciences Corporation...
Read More »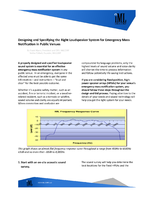 A guide for designing and implementing effective loudspeaker systems for emergency situations.
Read More »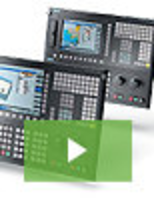 Siemens new SINUMERIK 828D ADVANCED, SINUMERIK 828D and SINUMERIK 828D BASIC sets the standard for productivity enhancements of turning and milling operations on standardized machines and simplify the automation of grinding machines. See our video to learn all about it.
Read More »