PHOENIX, AZ - Suntron Corporation, a leader in integrated electronics manufacturing systems (EMS), highlights its capabilities for mission critical defense applications in its latest podcast. Featuring Suntron's Vice President of Sales and Marketing, Michael Seltzer, the podcast discusses Suntron's unique defense capabilities, why Nadcap is different from other certifications, and where he sees...
Read More »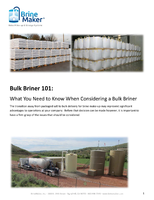 If you're thinking about switching from packaged to bulk salt, check out this white paper and see if a bulk briner is right for your application.
Read More »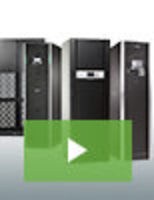 At 3Sixty Mission Critical, we specialize in maintaining the performance and uptime of our customer's mission-critical applications. Our services are comprehensive and designed to take on the entire burden of maintenance. Our "UPS as a service" is just another example of how we develop out of the box solutions to help our customers operate more efficiently; see our video to earn more.
Read More »