PHOENIX, AZ - Suntron Corporation, a leader in integrated electronics manufacturing systems (EMS), highlights its capabilities for mission critical defense applications in its latest podcast. Featuring Suntron's Vice President of Sales and Marketing, Michael Seltzer, the podcast discusses Suntron's unique defense capabilities, why Nadcap is different from other certifications, and where he sees...
Read More »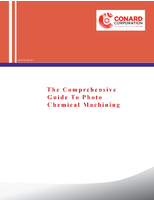 There are many benefits that photo chemical machining can provide for your precision components. Download this white paper, and learn everything you need to know about this versatile process.
Read More »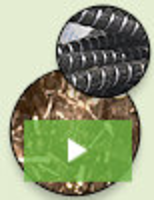 Fiber Reinforced Polymers (FRP), represents a truly groundbreaking advancement in structural reinforcement. Lightweight, strong, and green, they are changing the way the construction industry thinks about rebar. Unlike steel, FRPs don't rust and are far stronger than standard rebar. To learn why Fiber Reinforced Polymers are poised to change the way the world builds, see our video.
Read More »