PHOENIX, AZ - Suntron Corporation, a leader in integrated electronics manufacturing systems (EMS), highlights its capabilities for mission critical defense applications in its latest podcast. Featuring Suntron's Vice President of Sales and Marketing, Michael Seltzer, the podcast discusses Suntron's unique defense capabilities, why Nadcap is different from other certifications, and where he sees...
Read More »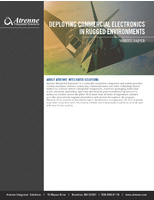 This white paper explores how Commercial Off-the-Shelf components can be used efficiently and cost-effectively in critical military applications.
Read More »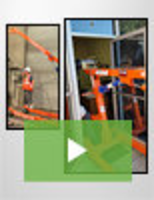 EZRig Cranes offers lifting solutions that are engineered for robust performance, providing the ultimate in portability. Designed for real-world lifting needs, our products are small and light with options and features that make them ideal for a broad range of applications. See our video to learn how an EZRig Crane can simplify your lifting requirements.
Read More »