o GE's Recent MoU with Vietnam Leads to First Direct Contract With National Power Transmission Corporation o New Capacitor Banks To Deliver Higher Efficiency By Increasing Capacity of Existing Power Line Infrastructure HANOI, VIETNAM - August 11, 2011 - GE (NYSE: GE) is helping power Vietnam's economic growth with new custom-designed fixed series capacitor banks. The new technology will improve...
Read More »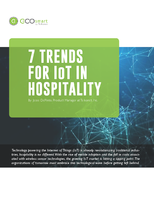 Check out this white paper to see how the IoT can be used in your hotel to reduce energy consumption, increase guest satisfaction, improve maintenance, and more.
Read More »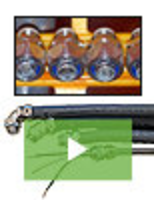 Anamet Electrical's 316 Stainless steel SEALTITE® fittings and UL-listed cord grips protect sensitive wiring components from fluids, corrosive contaminations, bumps, and abrasions with a steel core and liquid tight conduit jacket. Check out this video to learn more.
Read More »