o GE's Recent MoU with Vietnam Leads to First Direct Contract With National Power Transmission Corporation o New Capacitor Banks To Deliver Higher Efficiency By Increasing Capacity of Existing Power Line Infrastructure HANOI, VIETNAM - August 11, 2011 - GE (NYSE: GE) is helping power Vietnam's economic growth with new custom-designed fixed series capacitor banks. The new technology will improve...
Read More »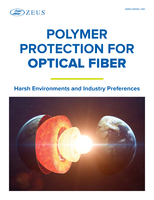 To learn more about the challenges your optical fibers face, and which polymers are best to protect them, download this white paper.
Read More »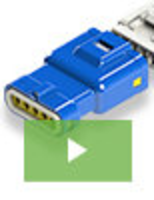 EDAC's new line of IP67 waterproof plug and socket connectors represent the cutting edge of waterproof connection technology. Part of the 560 and 572 series of connectors, they utilize innovative design concepts to deliver a level of performance and value that is unmatched in the industry. See our video to learn more.
Read More »