o GE's Recent MoU with Vietnam Leads to First Direct Contract With National Power Transmission Corporation o New Capacitor Banks To Deliver Higher Efficiency By Increasing Capacity of Existing Power Line Infrastructure HANOI, VIETNAM - August 11, 2011 - GE (NYSE: GE) is helping power Vietnam's economic growth with new custom-designed fixed series capacitor banks. The new technology will improve...
Read More »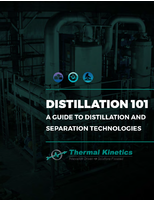 Distillation is a separation unit operation that involves multiple countercurrent-stage steps, separating two or more volatile components. This results in the contact of liquid and vapor most generally in counterflow. Distillation 101: A Guide to Distillation and Separation Technologies provides an in-depth look at everything you need to know about distillation, including: Design procedures Equipment components Applications
Read More »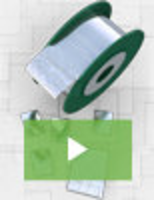 Indium Corporation has developed a new twist on traditional solder by developing a composite with a reinforced matrix internal structure. The result is a solder with increased strength and reliability. Check out this video to learn more about the mechanics behind the groundbreaking technology.
Read More »