Houston, Texas - HPI, LLC, a leader in the supply of turbine control solutions and turnkey power plants, announced today the award of a project to design and remanufacture the Intermediate Gear Box on two BBC GT11-D5 gas turbine generators. The project was awarded by a multi-national chemical company with operations in Plaquemine parish and will be performed on a captive power station for a...
Read More »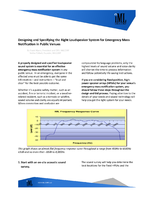 A guide for designing and implementing effective loudspeaker systems for emergency situations.
Read More »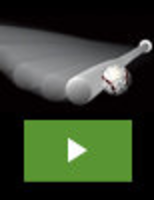 Our goal is to help every athlete derive maximum enjoyment from their sport and become a better player. We offer a line of innovative training tools that combine cutting-edge technology and out of the box thinking to deliver an unbeatable competitive advantage. The Vector® Sports Training Ball is just another example of our commitment to innovation. To learn how the Vector® is helping ballplayers everywhere, see our video.
Read More »