Houston, Texas - HPI, LLC, a leader in the supply of turbine control solutions and turnkey power plants, announced today the award of a project to design and remanufacture the Intermediate Gear Box on two BBC GT11-D5 gas turbine generators. The project was awarded by a multi-national chemical company with operations in Plaquemine parish and will be performed on a captive power station for a...
Read More »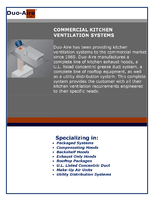 If you can't stand the heat, don't get out of the kitchen! Download this white paper and see how you can improve your commercial kitchen ventilation system.
Read More »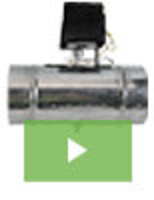 Alan Manufacturing has a long history of developing innovative solutions for HVAC applications. With over 1,000 product designs under our belt, we have gained a reputation as the go-to source for HVAC dampers, hardware, duct supports, zone control systems, and much more. Adding to this extensive list of achievements we now announce the release of our new line of Fresh Air Intake products. Designed to meet ASHRAE 62.2 standards, they are the most robust and high-performance product of their kind. See our video to learn more.
Read More »