Houston, Texas - HPI, LLC, a leader in the supply of turbine control solutions and turnkey power plants, announced today the award of a project to design and remanufacture the Intermediate Gear Box on two BBC GT11-D5 gas turbine generators. The project was awarded by a multi-national chemical company with operations in Plaquemine parish and will be performed on a captive power station for a...
Read More »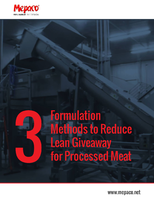 Download this white paper, and learn about three methods that can help you improve your bottom line and yield by reducing lean tissue giveaway.
Read More »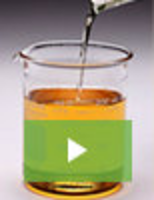 For the ultimate in heat transfer fluid performance, Paratherm offers HR Heat Transfer Fluid that is engineered specifically for closed loop liquid phase heating. When it comes to characteristics such as thermal stability and fluid degradation, Paratherm HR leads the industry in value and performance. See our video to learn how Paratherm is raising the bar for heat transfer fluids.
Read More »