Houston, Texas - HPI, LLC, a leader in the supply of turbine control solutions and turnkey power plants, announced today the award of a project to design and remanufacture the Intermediate Gear Box on two BBC GT11-D5 gas turbine generators. The project was awarded by a multi-national chemical company with operations in Plaquemine parish and will be performed on a captive power station for a...
Read More »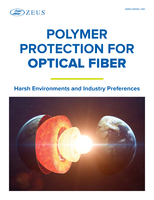 To learn more about the challenges your optical fibers face, and which polymers are best to protect them, download this white paper.
Read More »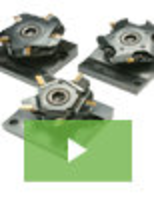 Thanks to the unique SpinSelect™ Multi-Pocket selectable quick change tool holder, it's time to rethink the range, complexity and volume of parts that your lathe can produce. Our Spin-Select™ tool was created to increase productivity and consistency by decreasing downtime associated with lathe cutting tool and insert setups or changeovers. This product is a game-changer for the industry and we're pleased to show you why.
Read More »