Blue Blade Steel Announces Lead-Free Processing Kennilworth, NJ - We at Blue Blade Steel are pleased to announce that we are one of the few hardening and tempering mills in this country and the world able to offer a lead-free surface" for your pre-tempered carbon and alloy strip steel requirements. We urge you to take advantage of our unique capabilities in this market to promote your own...
Read More »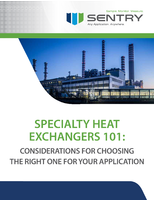 Specialty heat exchangers play an important role in a wide variety of industrial applications, and it's crucial to select the correct device for your application. Check out this guide and learn how to choose the right heat exchanger.
Read More »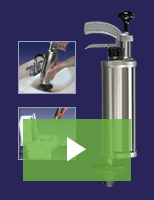 The Kinetic Water Ram by General Pipe Cleaners clears out clogged pipes quickly using kinetic energy. The Ram is so simple to operate, anyone can use it. Check out the video to learn more.
Read More »