WARMINSTER, PENNSYLVANIA (USA) – CRC Industries, manufacturer of CRC Brakleen® brake parts cleaner and an extensive arsenal of automotive maintenance repair products, has launched an enhanced look for its professional and DIY lubricants and penetrants. The updated packaging is already hitting store shelves and repair shop bays.Â-  According to Dori Ahart, marketing manager for CRC,...
Read More »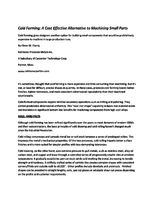 Cold forming offers tight tolerances, dimensional stability, and advanced surface finishes, while also saving you in raw material wastes costs.
Read More »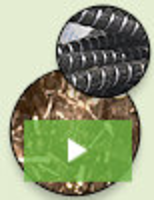 Fiber Reinforced Polymers (FRP), represents a truly groundbreaking advancement in structural reinforcement. Lightweight, strong, and green, they are changing the way the construction industry thinks about rebar. Unlike steel, FRPs don't rust and are far stronger than standard rebar. To learn why Fiber Reinforced Polymers are poised to change the way the world builds, see our video.
Read More »