WARMINSTER, PENNSYLVANIA (USA) – CRC Industries, manufacturer of CRC Brakleen® brake parts cleaner and an extensive arsenal of automotive maintenance repair products, has launched an enhanced look for its professional and DIY lubricants and penetrants. The updated packaging is already hitting store shelves and repair shop bays.-  According to Dori Ahart, marketing manager for CRC, The new...
Read More »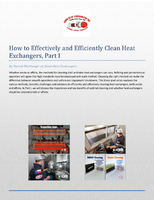 An introduction to a three part series about the importance, benefits, and methods of cleaning heat exchangers.
Read More »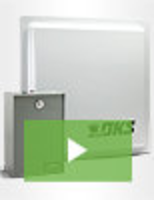 The DoorKing DKS AVI system is at the cutting edge of automotive security technology and represents a leap forward in engineering innovation. When it comes to long-range passive card readers, we lead the industry and set the standard for quality and performance. To find out why the DoorKing DKS AVI system is taking the automotive security industry by storm, see our video.
Read More »