WARMINSTER, PENNSYLVANIA (USA) – CRC Industries, manufacturer of CRC Brakleen® brake parts cleaner and an extensive arsenal of automotive maintenance repair products, has launched an enhanced look for its professional and DIY lubricants and penetrants. The updated packaging is already hitting store shelves and repair shop bays.Â-  According to Dori Ahart, marketing manager for CRC,...
Read More »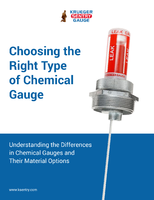 Understanding the Differences in Chemical Gauges and Their Material Options
Read More »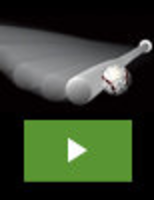 Our goal is to help every athlete derive maximum enjoyment from their sport and become a better player. We offer a line of innovative training tools that combine cutting-edge technology and out of the box thinking to deliver an unbeatable competitive advantage. The Vector® Sports Training Ball is just another example of our commitment to innovation. To learn how the Vector® is helping ballplayers everywhere, see our video.
Read More »