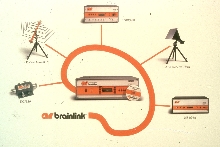 Brainlink(TM) software and Series SC 1000 system controller connects and coordinates multiple pieces of RF test equipment, including 4 amplifiers, 4 antennas, 3 signal generators, 4 directional couplers, and spectrum analyzers or receivers. System enables range of emissions and susceptibility tests to be conducted without manually changing cable feeds or equipment settings. It automatically...
Read More »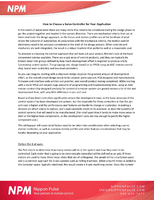 Choosing the best controller for your specific application is of the utmost importance. This white paper offers an overview of feature and motion profile considerations.
Read More »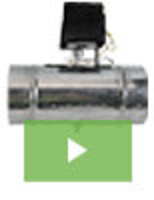 Alan Manufacturing has a long history of developing innovative solutions for HVAC applications. With over 1,000 product designs under our belt, we have gained a reputation as the go-to source for HVAC dampers, hardware, duct supports, zone control systems, and much more. Adding to this extensive list of achievements we now announce the release of our new line of Fresh Air Intake products. Designed to meet ASHRAE 62.2 standards, they are the most robust and high-performance product of their kind. See our video to learn more.
Read More »