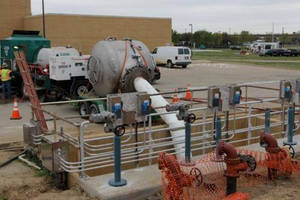 THE WOODLANDS, Texas – Inland Pipe Rehabilitation (IPR), the nation's largest privately owned trenchless infrastructure solutions provider, recently installed Cured-In-Place Pipe (CIPP) to renew more than 1,600 ft. of water lines serving a North Dallas suburb water treatment plant. IPR installed its unique pressure pipe renewal system provided by RS Technik using Dow custom formulated resins....
Read More »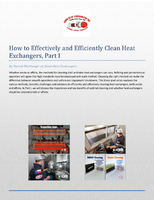 For refineries and petrochemical plants, cleaning heat exchangers is a dirty job but somebody has to do it. While there are many approaches on how to clean shell and tube heat exchangers, it is indisputable that the right method is absolutely critical for ensuring that equipment is fully operational. Otherwise, you could end up with a potential equipment shutdown, which will cost you time and money. In this three-part series, you will learn about the various benefits, methods, and obstacles involved in heat exchanger cleaning. Part one introduces the fundamentals of cleaning, as well as explores the pros and cons of on-site versus off-site services. Download the first of this three series to assist you in finding the best solution for your dirty job here.
Read More »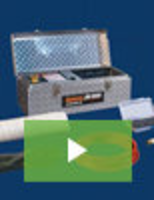 The lightweight, compact JM-1000 Mini-Jet clears grease, sand, and ice with a high pressure water jet.
Read More »