Fredericksburg, VA - The US Department of Energy estimates that an average of 25% of compressed air is lost to leaks. The result: unnecessarily high operating costs. Fixing just 1/3 of identified leaks can often save thousands each year in electrical costs. What's more, leak reduction also lowers carbon footprint, provides more stable system pressure and lessens compressor run time. Kaeser's new...
Read More »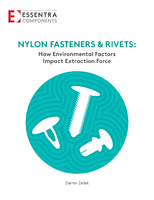 To learn more about what can affect your nylon fastener's extraction force, and how to avoid adverse side effects, download this white paper now.
Read More »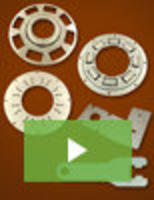 PDS is an established leader in progressive die stamping, with a reputation for providing precision and value that dates back more than half a century. Through extensive capabilities and a staff of seasoned professionals, we set the standard for quality, delivering flexible services that can meet the needs of the most challenging requirements. See our video to learn more.
Read More »