Fredericksburg, VA - The US Department of Energy estimates that an average of 25% of compressed air is lost to leaks. The result: unnecessarily high operating costs. Fixing just 1/3 of identified leaks can often save thousands each year in electrical costs. What's more, leak reduction also lowers carbon footprint, provides more stable system pressure and lessens compressor run time. Kaeser's new...
Read More »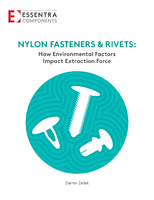 To learn more about what can affect your nylon fastener's extraction force, and how to avoid adverse side effects, download this white paper now.
Read More »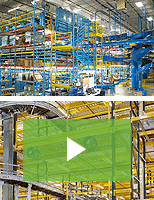 Steel King racks are designed to meet seismic requirements in the most demanding conditions. Our durable storage products help your company save on maintenance costs. Check out our product video or download our Rack Planning eBook to learn more.
Read More »