Fredericksburg, VA - The US Department of Energy estimates that an average of 25% of compressed air is lost to leaks. The result: unnecessarily high operating costs. Fixing just 1/3 of identified leaks can often save thousands each year in electrical costs. What's more, leak reduction also lowers carbon footprint, provides more stable system pressure and lessens compressor run time. Kaeser's new...
Read More »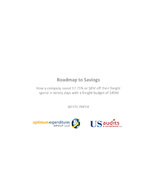 This white paper demonstrates how a company that complied with the updated Congressional SEC fiduciary obligation allowed their supply chain to find new profit centers and save 17.75% off their freight spend within 90 days with a freight budget of $45M.
Read More »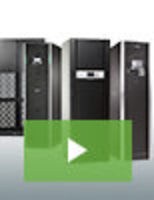 At 3Sixty Mission Critical, we specialize in maintaining the performance and uptime of our customer's mission-critical applications. Our services are comprehensive and designed to take on the entire burden of maintenance. Our "UPS as a service" is just another example of how we develop out of the box solutions to help our customers operate more efficiently; see our video to earn more.
Read More »