Fredericksburg, VA - The US Department of Energy estimates that an average of 25% of compressed air is lost to leaks. The result: unnecessarily high operating costs. Fixing just 1/3 of identified leaks can often save thousands each year in electrical costs. What's more, leak reduction also lowers carbon footprint, provides more stable system pressure and lessens compressor run time. Kaeser's new...
Read More »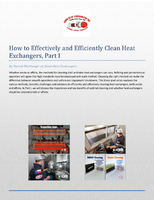 An introduction to a three part series about the importance, benefits, and methods of cleaning heat exchangers.
Read More »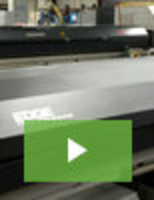 For precision and value that sets the standard for quality and craftsmanship, EGS Production Machining is the source for precision and value. Our extensive capabilities and dedication to customer service allow us to deliver the optimal manufacturing solution. See our video to learn more.
Read More »