Launches Pyxis EcoStation(TM) system to help hospitals reduce cost and improve environmental compliance SAN DIEGO, April 6, 2011 -- CareFusion (NYSE: CFN), a leading global medical technology company, today announced it has acquired technology to automate the segregation of pharmaceutical waste, helping hospitals reduce cost, improve regulatory controls and facilitate environmental...
Read More »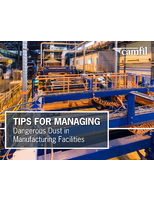 This eBook covers important considerations when creating a dust management plan for your facility. For more information, download now.
Read More »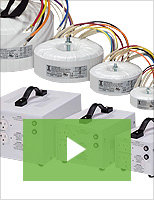 Triad Magnetics' custom components for medical devices are designed and manufactured with the strictest regulatory standards in mind. Our capabilities include rapid design, prototyping, and testing of inductors, transformers, and power supplies for medical equipment. Check out our video to learn more.
Read More »