Launches Pyxis EcoStation(TM) system to help hospitals reduce cost and improve environmental compliance SAN DIEGO, April 6, 2011 -- CareFusion (NYSE: CFN), a leading global medical technology company, today announced it has acquired technology to automate the segregation of pharmaceutical waste, helping hospitals reduce cost, improve regulatory controls and facilitate environmental...
Read More »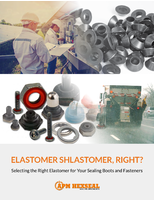 Different elastomer formulations affect your parts' physical properties, functions, and service life. Therefore, it's important to test a few different elastomers, when assembling your product, to determine the best one for your needs.
Read More »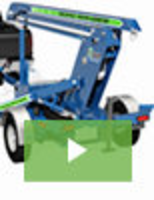 Providing adequate fall protection is always a critical consideration and one that in many cases can be difficult to ensure. The new Mobile Fall Protection Unit is designed to facilitate positive fall protection in applications that would typically be difficult or impossible to provide with standard methods. To learn all about the advantages and convenience, see our video.
Read More »