HAWTHORNE, CA. - OSI Systems, Inc. (NASDAQ: OSIS), a vertically-integrated provider of specialized electronics and services, today announced that its security division, Rapiscan Systems, has been awarded a six-year authorization by Servicio de Administración Tributaria (SAT), Mexico's tax and customs authority, to provide inspection services by implementing a wide-ranging program of cargo and...
Read More »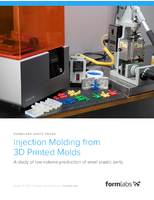 3D printing has become one of the biggest trending technological innovations of the 21st century. With its logistical efficiency, ability to easily modify designs, and speed of production, it's no surprise that the manufacturing industry is turning to 3D printing for a multitude of applications. This white paper explores how 3D printing can be beneficial specifically for manufacturers focused on low volume injection molding of small plastic parts. The report features a succinct yet detailed overview of two case studies, both of which exhibit the advantages and possible challenges of making molds via 3D printing. The article goes on to offer advice on how such challenges can be overcome, as well as some guidelines for mold design. If you're looking to break the mold to save time and money, download this white paper and see if 3D printing is the right solution for your business.
Read More »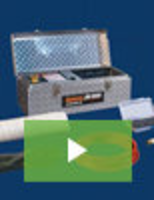 The lightweight, compact JM-1000 Mini-Jet clears grease, sand, and ice with a high pressure water jet.
Read More »