Enabling timely reaction to competitive shifts, Tablet Tracker provides vendors, carriers, and retailers with detailed insight into consumer tablet computer market on monthly basis. Coverage includes quantitative pricing, new market entrants, and functionality trends (form factor, technical specifications) for offerings at national telecommunications carriers, big box retailers, and online-only...
Read More »
Providing insight into online survey information, TrueSample enables researchers to measure and prevent biases. Program charts overall panel tenure mix for survey respondents, along with how frequently individual respondents take surveys. Detailed reporting gives users transparency into, and control over, quality of sample sources, assuring that critical business decisions are based on...
Read More »
JETNET iQ is forecasting and advisory service for business aviation market. Its main components, available on membership basis, include JETNET iQ REPORTS incorporating quarterly state-of-industry analyses, voice-of-customer insights, and 1-5 yr demand forecasts. JETNET iQ SUMMITS enables members to network with industry leaders and learn about emerging developments, while JETNET iQ CONSULTING...
Read More »
Offering strategic business tools for optimized decision-making, [executive] Navigator(TM) includes sell-side analyst reports, financial graphing and competitive benchmarking tools, industry-specific stock indices, and economic indicators. From one centralized platform, users see complete picture with context and relevance to track news and trends of market-moving events; monitor market insight...
Read More »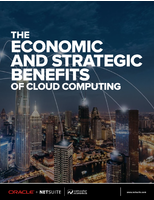 Cloud computing and software-as-a-service (SaaS) vs. on-premise systems and proprietary software, which one should you choose? Check out this report, and find out which solution is best for your IT needs.
Read More »
IT Connection provides IT and telecom service purchasers with access to frequently updated, tactical information for informed buying decisions. Independent, non-vendor sponsored analysis of relevant services includes daily competitive intelligence as well as supplier, product, and market assessments. Product assessments specify strengths, weaknesses, and technical specifications, while supplier...
Read More »
Used to identify and analyze growth opportunities in emerging markets, Telecom Insider series delivers concise and timely data and analysis covering telecom trends in key regional emerging markets. Monthly reports for each region provide insight into how new services and technologies are shaping telecom services landscape, and each report delivers 10-20 pages of data and analysis, including...
Read More »
In addition to predicting return on investment, Eyeopener(TM) Brand Decision Analyzer can model how customers and prospects make brand decisions, provide competitive brand scorecards, and identify key drivers of brand preference. Users can assess brand positioning and brand architecture options, as well as simulate likely impact on client's business of changes in perception, in advance of...
Read More »
Ethernet Backhaul Quarterly Market Tracker delivers global perspective on rate at which cellular networks in different global regions will undertake transition from TDM-based backhaul to IP/Ethernet-based backhaul. Solution considers different drivers for technology and provides granular information as well as forecasts for adoption of new Ethernet capabilities in RAN nodes, in last mile, and...
Read More »
The first survey research package in Spanish! PETALUMA, Calif., Oct. 24 // -- Creative Research Systems today announced the release of the Spanish version of The Survey System, its best selling survey software package for web, paper, telephone and PDA surveys. This is in addition to the existing English and Danish versions. The Survey System has been a popular program among Latin American...
Read More »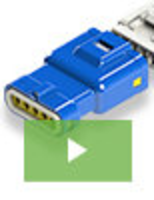 EDAC's new line of IP67 waterproof plug and socket connectors represent the cutting edge of waterproof connection technology. Part of the 560 and 572 series of connectors, they utilize innovative design concepts to deliver a level of performance and value that is unmatched in the industry. See our video to learn more.
Read More »