Harleysville, PA - Met-Pro Corporation (NYSE:MPR) announced today that the Company's Environmental Air Solutions business unit has received an order in excess of $500,000 to supply a Duall brand air pollution control system to a global electronics manufacturer. This order is expected to ship in the first quarter of the Company's next fiscal year, which begins February 1, 2013. The system, which...
Read More »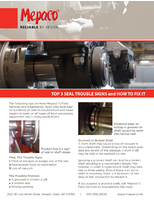 If ignored, broken seals can lead to a loss in production and equipment shut down. For more information on seals and seal repairs, download now.
Read More »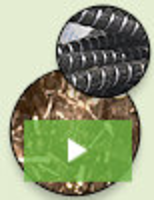 Fiber Reinforced Polymers (FRP), represents a truly groundbreaking advancement in structural reinforcement. Lightweight, strong, and green, they are changing the way the construction industry thinks about rebar. Unlike steel, FRPs don't rust and are far stronger than standard rebar. To learn why Fiber Reinforced Polymers are poised to change the way the world builds, see our video.
Read More »