At American Crane & Equipment Corporation, our service department is second to none. We feature seasoned field and in-house technicians that include certified crane inspectors, certified welders, expert riggers, and proven fitters. Put them all together and the American Crane service team can do everything from emergency calls to preventative maintenance and inspections, repairs, rebuilds and...
Read More »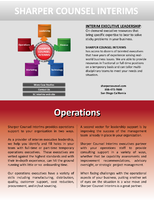 This paper from Sharper Counsel Interims explores the ways in which strong operational leadership can provide support to companies in order to guide them through tough and complicated problems.
Read More »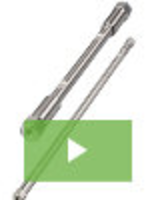 Jordi Labs provides materials solutions that set the standard for innovation and quality. Our line of GPC and GFC columns are on the cutting edge of precision manufacturing and a result of our uncompromising commitment to quality and customer service. See our video to learn more.
Read More »