At American Crane & Equipment Corporation, our service department is second to none. We feature seasoned field and in-house technicians that include certified crane inspectors, certified welders, expert riggers, and proven fitters. Put them all together and the American Crane service team can do everything from emergency calls to preventative maintenance and inspections, repairs, rebuilds and...
Read More »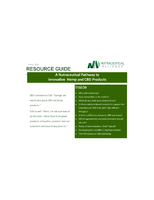 We released this white paper to help CEOs and CSOs understand the key elements of nutraceutical development, going from Concept to Consumer. In our experience at least some of the steps in the process are not well understood, resulting in important scientific and regulatory gaps in the Concept to Consumer process.
Read More »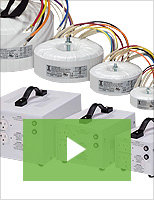 Triad Magnetics' custom components for medical devices are designed and manufactured with the strictest regulatory standards in mind. Our capabilities include rapid design, prototyping, and testing of inductors, transformers, and power supplies for medical equipment. Check out our video to learn more.
Read More »