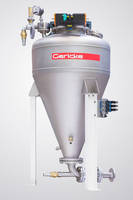 Designed for 24/7 operation with access for cleaning, minimal wear on bends and piping for low maintenance and gas consumption for cost savings. Encompasses the feeding hopper, pressure vessel, pipeline, conveying and secondary air supply along with company's computer-driven, touch-screen control system. Ideal for conveying fragile, free-flowing and cohesive powders, granulates,...
Read More »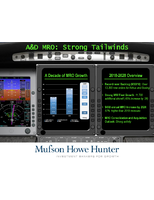 Check out this overview of the Maintenance, Repair and Operations (MRO) segment of the Aerospace and Defense (A&D) industry along with the factors impacting its continued growth.
Read More »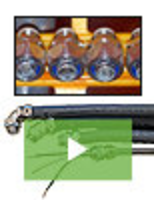 Anamet Electrical's 316 Stainless steel SEALTITE® fittings and UL-listed cord grips protect sensitive wiring components from fluids, corrosive contaminations, bumps, and abrasions with a steel core and liquid tight conduit jacket. Check out this video to learn more.
Read More »