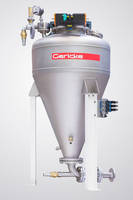 Designed for 24/7 operation with access for cleaning, minimal wear on bends and piping for low maintenance and gas consumption for cost savings. Encompasses the feeding hopper, pressure vessel, pipeline, conveying and secondary air supply along with company's computer-driven, touch-screen control system. Ideal for conveying fragile, free-flowing and cohesive powders, granulates,...
Read More »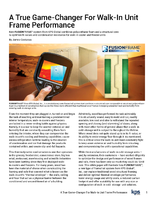 This white paper outlines the eight reasons why the FUSIONFRAME system is the superior thermal envelope system. Download now to find out more.
Read More »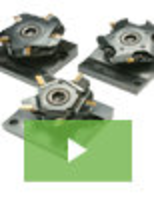 Thanks to the unique SpinSelect™ Multi-Pocket selectable quick change tool holder, it's time to rethink the range, complexity and volume of parts that your lathe can produce. Our Spin-Select™ tool was created to increase productivity and consistency by decreasing downtime associated with lathe cutting tool and insert setups or changeovers. This product is a game-changer for the industry and we're pleased to show you why.
Read More »