Powergenics announces their new battery replacement service solution for the MK VI control card UCVEH. This solution satisfies TIL 1650 dated September 2009. Powergenics offers three options: One, to replace both batteries, re-silicon them in place and verify they have been installed correctly. This does not include a test of the entire card NOR does it provide a warranty that the card will work...
Read More »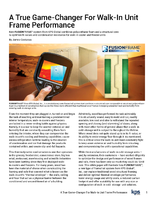 This white paper outlines the eight reasons why the FUSIONFRAME system is the superior thermal envelope system. Download now to find out more.
Read More »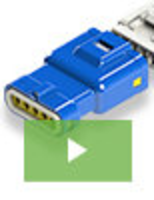 EDAC's new line of IP67 waterproof plug and socket connectors represent the cutting edge of waterproof connection technology. Part of the 560 and 572 series of connectors, they utilize innovative design concepts to deliver a level of performance and value that is unmatched in the industry. See our video to learn more.
Read More »