Powergenics announces their new battery replacement service solution for the MK VI control card UCVEH. This solution satisfies TIL 1650 dated September 2009. Powergenics offers three options: One, to replace both batteries, re-silicon them in place and verify they have been installed correctly. This does not include a test of the entire card NOR does it provide a warranty that the card will work...
Read More »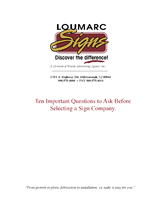 This white paper outlines 10 questions that should be asked when selecting a sign company, eliminating some of the guesswork from making the best choice for your branding and signage needs.
Read More »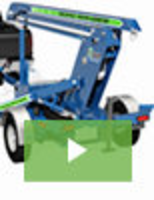 Providing adequate fall protection is always a critical consideration and one that in many cases can be difficult to ensure. The new Mobile Fall Protection Unit is designed to facilitate positive fall protection in applications that would typically be difficult or impossible to provide with standard methods. To learn all about the advantages and convenience, see our video.
Read More »