Powergenics announces their new battery replacement service solution for the MK VI control card UCVEH. This solution satisfies TIL 1650 dated September 2009. Powergenics offers three options: One, to replace both batteries, re-silicon them in place and verify they have been installed correctly. This does not include a test of the entire card NOR does it provide a warranty that the card will work...
Read More »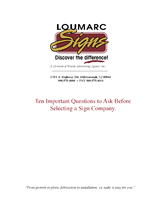 This white paper outlines 10 questions that should be asked when selecting a sign company, eliminating some of the guesswork from making the best choice for your branding and signage needs.
Read More »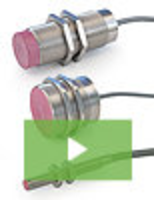 Locon Sensor Systems offer robust sensor solutions for even the most severe environmental conditions. Their line of high-temp inductive sensors and their cylindrical photoelectric series can operate in temperatures up to 250 degrees Celsius. See our video to learn more.
Read More »