Recycling Plant To Be Established within Yasugi Works TOKYO, Japan - Hitachi Metals, Ltd. today announced the development of recycling technology for manufacturing its amorphous metal (Metglas®) directly from amorphous cores taken from transformers that have been taken out of service. Hitachi Metals has decided to establish a facility to conduct this operation within its Yasugi Works in Japan....
Read More »
Qualcomm Customers can Embed Portable FreightWatch Devices in High Value Freight for Enhanced Tracking and Recovery SAN DIEGO and Austin, TX - Qualcomm Incorporated (Nasdaq: QCOM), a leading provider of integrated wireless systems and services to transportation, logistics and service fleet companies, and FreightWatch, the leading global logistics security solutions provider, today announced that...
Read More »
Blue Blade Steel Announces Lead-Free Processing Kennilworth, NJ - We at Blue Blade Steel are pleased to announce that we are one of the few hardening and tempering mills in this country and the world able to offer a lead-free surface" for your pre-tempered carbon and alloy strip steel requirements. We urge you to take advantage of our unique capabilities in this market to promote your own...
Read More »
Delivered through web browser, PwrSmart(TM) Service requires no up-front infrastructure investment, software maintenance, or support contract. Patented technology automatically applies power management settings without manual intervention. Analysis engine presents data in graphs and charts, while built-in energy auditing capability enables energy savings insight, ongoing optimization of energy...
Read More »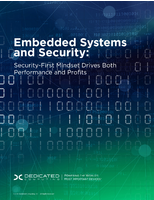 To learn more about developing a long term strategy for protecting your systems, download now.
Read More »
Using water-based TRINAR® Aqua air dry system, Linetec provides on-site repair and restoration of architectural aluminum products' finishes. Application of fluoropolymer finish meets weathering requirements of AAMA 2605, resisting humidity, color change, chalk, gloss loss, and natural weathering. Coating also meets interior specifications for Green Seal® Standard and U.S. Green...
Read More »
Farmingdale, NY, -- EB Industries, a leading provider of welding, laser welding, and hermetic sealing services, has recently developed a process for hermetically sealing parts that provides precise control of internal pressure anywhere from 10-3 ATM vacuum and up to 3 ATM pressure. This process also allows for the backfill of any gas provided it is non toxic, non-oxidizing and non-flammable....
Read More »
With Savvis Symphony Virtual Private Data Center, enterprises can securely design and deploy complete set of enterprise-class data center services for variety of applications without physically procuring, installing, configuring, or managing any hardware. Multilevel service profile provides range of features and support levels to meet needs of various application types, including test and...
Read More »
Arrow Fusion remote monitoring and management solutions provide detailed reporting on performance of technology in data center, while Arrow Fusion security- and software-as-a-service (SaaS) solutions include security services for e-mail and web defense, e-mail disaster recovery, and message archiving. Infrastructure-as-a-service (IaaS) offering includes solutions for virtual, managed, and...
Read More »
Mobile emergency management platform utilizes in-vehicle telematics to provide location-specific notification of vehicle emergencies to emergency responders, along with notifications to towing, roadside assistance, and auto insurance companies. Accident scene management provides clients with multi-modal (live operator, messaging, interactive and automated voice, Web), data-centric network that...
Read More »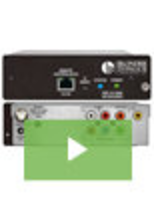 Blonder Tongue Laboratories provides ISO 9001:2015 certified electronic contract manufacturing services at our on-site lab. We specialize in video distribution, fiber optics, and communications but have a variety of services available to bring your products to market. See our video to learn more.
Read More »