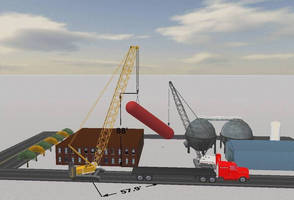 ALL Erection & Crane Rental Corp. introduces the newest in its arsenal of lift-planning tools, increasing safety and improving productivity at the same time. The 3D Lift Plan Internet-based application, developed by A1A Software, is a true 3D lift-planning and crane selection application that will be available on all onboard crane computers in the ALL fleet. The accurate and precise 3D...
Read More »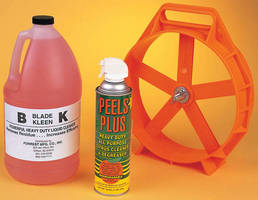 SuperBar(TM) and MasterPlate(TM) Tools Tune and Align To Ensure Accurate Blade Angles and Cuts CLIFTON, New Jersey - Forrest Manufacturing, renowned for its quality blades, is now offering the American-made SuperBar(TM) and MasterPlate(TM) tools to enable woodworkers to tune up, align, and calibrate table saws for maximum saw blade performance. Even the finest saw blades won't produce quality...
Read More »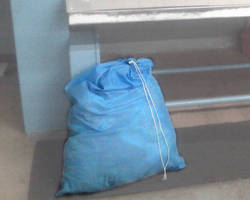 Including 30 x 40 in. laundry route bags and 22 x 28 in. counter bags, Econobag line is available in choice of Econobag 150 denier polyester, standard duty 200 denier nylon, or heavy duty 400 denier nylon. Bags are offered in white, red, blue, green, gold, black, and brown and in custom colors in quantity. Custom options include heavy duty drawcords and closures, reinforced conveyor loops,...
Read More »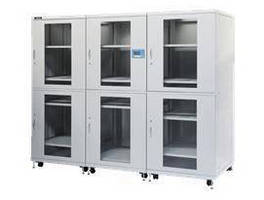 Designed to exceed challenges associated with IPC J-STS-033B.1 for handling of Moisture Sensitive Devices, MSD 1200 Series desiccant cabinets feature modular enclosure offering access from 2 sides, and dry unit with closed loop on-demand regeneration. U5001 Dynamic Series Zeolite dryers enable basic MSD1212 to take only 240 seconds to move from 50% RH to less than 5% under unloaded conditions at...
Read More »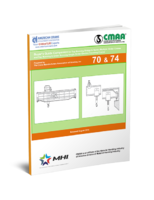 CMAA has organized this Buyer's Guide to promote standardization and to assist prospective buyer's of electric overhead traveling cranes in selection of equipment most suitable for their applications.
Read More »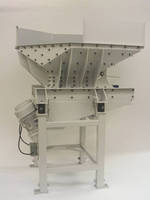 Engineered for continuous flow control, RFM Integra Series feeders have integrated hopper and feeder design that relies on actuation of 2 electrical vibrators, ensuring constant flow of castings, billets, and other large parts. They feature adjustable swing out gate and off low overall height and hopper walls angled at less than 30-
Read More »
Light Guide Film Technology Reduces the Number of LEDs Needed to Illuminate Backlit Handheld Applications and Keyboards SAN JOSE, Calif., and SINGAPORE, - Avago Technologies (Nasdaq: AVGO), a leading supplier of analog interface components for communications, industrial and consumer applications, today announced an innovative ultra-thin, high brightness, light guide film (LGF) technology for...
Read More »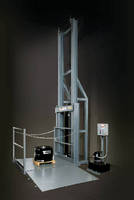 Designed to meet ANSI/ASME B20.1 Safety Standard for Conveyors, V-Lift(TM) Hydraulic Cantilever Material Lift incorporates guide columns constructed of 6 in. wide flange structural steel and hydraulic ram with 2-½ in. diameter dual pistons that deliver positive lifting motion. System features 6 x 6 ft carriage with lifting capacity up to 3,000 lb, and enables material to be loaded or unloaded in...
Read More »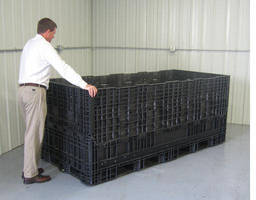 DALE, IN - Universal Package Systems has expanded its bulk container and tote cut and weld capabilities, and is now producing a wide variety of custom containers based entirely on customer demands. One of the more recent containers designed and produced in close collaboration with a Universal Package Systems' customer includes a 108 inch long x 48 inch wide x 44 inch tall bulk container with two...
Read More »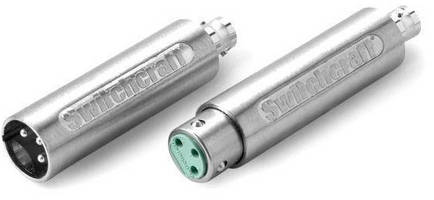 XLR to BNC 366 and 367 impedance matching transformers from Switchcraft are used to convert 110 Ohm AES/EBU digital audio signals to 75 Ohm signals and 75 Ohm signals to 110 Ohm. This allows for long distance transmission of AES/EBU digital audio over standard 75 Ohm coaxial lines. The adapters can also be used to connect AES/EBU digital audio signals to high-definition, broadcast quality video...
Read More »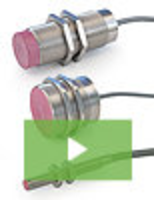 Locon Sensor Systems offer robust sensor solutions for even the most severe environmental conditions. Their line of high-temp inductive sensors and their cylindrical photoelectric series can operate in temperatures up to 250 degrees Celsius. See our video to learn more.
Read More »