Taipei, TaiwanÂ- — GlacialTech, a Taiwanese technology manufacturer, extends an invitation to all business and media partners around the world to attend its display of LED lights and drivers of the company's subdivisions, GlacialLight and GlacialPower, at Hong Kong International Lighting Fair - Autumn Edition (Hall 5, Booth #5C-D22). The exhibition will be held at the Hong Kong Convention...
Read More »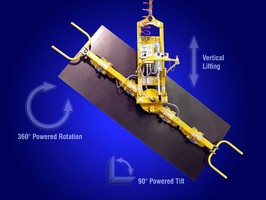 AT Series Vacuum Lifter-Tilter lets one person lift, tilt, rotate, and position large panels and sheets from conveyors to staging areas and subsequent processes. It features integrated push-button handlebar controls, 4 oval suction pads, parking stands at both ends of beam, vacuum gauges, and audio-visual safety alarms. Available with capacities up to 1,000 lb, product is suited for handling...
Read More »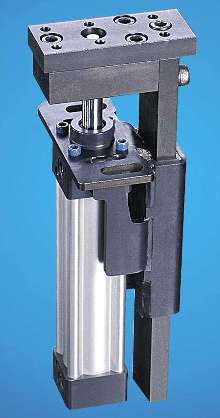 Series PLL Lite Lifter, designed to absorb high-impact forces, is available in 50, 80, 100, 125, 160, and 200 mm stroke lengths and is powered by ISO/VDMA cylinder with adjustable cushions and magnetic piston. Cylinder's built-in rod compliance eliminates side loads to piston rod. Product also offers self-lubricating, energy-absorbing bearings that support guide bar and are tolerant of dirt....
Read More »