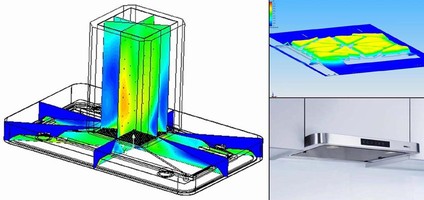 (January 8, 2008) - Marenco AG used EFD.Lab engineering fluid dynamics software from Flomerics to design a new extractor hood for one of their clients. The combined design and analysis time required only half the time it would have required in comparison to traditional engineering methods. Placed over a cooking range, extractor hoods remove grease, smoke and odors from the kitchen. They rely on a...
Read More »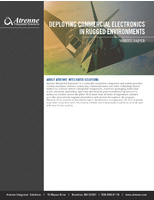 When it comes to defense, all operations require a high degree of coordination and processing. As a result, airborne intelligence, surveillance and reconnaissance (ISR) has become a crucial component of military activity. In order to maintain stealth and avoid detection, ISR missions are forced to fly at extremely high altitudes. These altitudes present a number of environmental obstacles such as extreme temperature ranges or fluctuating atmospheric pressure – most of which cannot normally be handled by commercially available components. However, because of rising costs and time delays, developing application-specific hardware is becoming less feasible. Using a real-life case study, this white paper explores in great detail a scenario in which Commercial Off-the-Shelf (COTS) components were able to be used for a critical, extreme environment application. Check out this report, and see if cost-saving commercial COTS components can possibly be utilized for your specific needs.
Read More »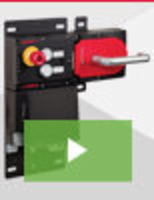 The new MGB with EtherNet/IP is a leap forward in access door safety. Designed for easy installation, flawless performance, and long service life, it is engineered with robust features and cutting-edge technology that places it firmly at the leading edge of the door safety device industry. To learn all about the benefits of the Euchner MGB, see our video.
Read More »