Storage Systems USA recently completed another major art gallery installation in Miami utilizing Montel's ModulArt rack system which stores hundreds of publically accessed paintings available for resale. The pull-out Art Rack frames reduce the amount of gallery floor space required thereby reducing the owner's monthly rental overhead. Storage Systems USA maintains offices in Tampa and Miami,...
Read More »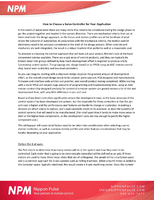 Choosing the best controller for your specific application is of the utmost importance. This white paper offers an overview of feature and motion profile considerations.
Read More »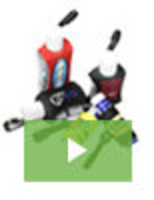 Neagle Choice has long been known as a quality source for commercial sewing, printing, die cutting, and the manufacturing of a wide range of custom products. Enhancing our service capabilities has been the key to our success, and has driven our growth into many new and exciting markets. Continuing on this trajectory, we now offer precision laser cutting and etching, adding to our long line of manufacturing services. See our video to learn all about it.
Read More »