Storage Systems USA recently completed another major art gallery installation in Miami utilizing Montel's ModulArt rack system which stores hundreds of publically accessed paintings available for resale. The pull-out Art Rack frames reduce the amount of gallery floor space required thereby reducing the owner's monthly rental overhead. Storage Systems USA maintains offices in Tampa and Miami,...
Read More »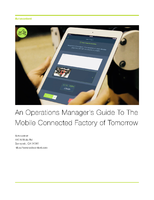 This white paper provides an overview of mobile technology for managing your manufacturing facility, while also discussing the advantages of being an early adopter.
Read More »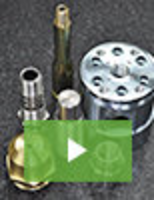 Quality, customer service, and unbeatable value are the hallmarks of Hogge Precision. Since 1989 we have built a reputation as the go-to precision machining source, servicing many demanding industries. For CNC machining and screw machining, there are few manufacturers that can match our capabilities and expertise. See our video to learn more.
Read More »