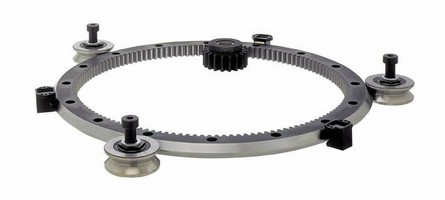 HDRT Heavy Duty Ring Slide and Track System combines HepcoMotion PRT ring track system with HDS slide system. Single edge rings are offered from 20.15-65.19 in. dia, with optional integral gear. Single piece slides of up to 4 m can be butted together to create unlimited lengths, and double edged ring segments and straight sides combine to form closed circuits and curved paths. Fixed center and...
Read More »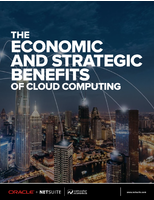 Cloud computing and software-as-a-service (SaaS) are two of the hottest IT trends that have emerged in the last couple of decades. By creating the ability to store and access data and programs through the internet while cutting out the middleman (aka, hard drives and other physical devices), cloud computing offers many attractive features to companies in almost all industries, including fiscal savings, speed, scalability, ease of upgrades, and agility. Although the upfront savings of SaaS are undeniable, there are still many that favor on-premise systems and proprietary software. You may be wondering if transitioning to a cloud-based model is the right choice for your company, but with so many different viewpoints it can be hard to make sense of all the pros and cons. Using concrete data organized into helpful graphs, this white paper offers insightful interpretations of the numbers to show the ways in which SaaS can offer both financial savings and strategic advantages.
Read More »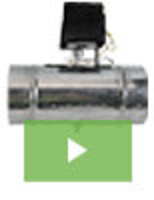 Alan Manufacturing has a long history of developing innovative solutions for HVAC applications. With over 1,000 product designs under our belt, we have gained a reputation as the go-to source for HVAC dampers, hardware, duct supports, zone control systems, and much more. Adding to this extensive list of achievements we now announce the release of our new line of Fresh Air Intake products. Designed to meet ASHRAE 62.2 standards, they are the most robust and high-performance product of their kind. See our video to learn more.
Read More »