Construction Contract Among the Largest in Company History PORTLAND, Ore. - Erickson Incorporated (NASDAQ:EAC), a leading global provider of aviation services, has been contracted by Rokstad Power Ltd. for heavy lift delivery services to Brucejack Mine in Stewart, British Columbia. "This project showcases the specialized utility of the Aircrane in a remote location at high elevations," said...
Read More »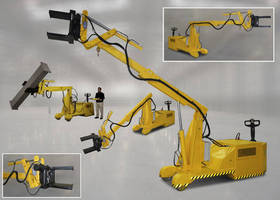 Installed on RBC-6000-SPBW Reversible Boom Crane, manipulator with gripper handles and articulates large items. Axes consist of lift, extend, pitch, roll and grip (2,000 lb max), and lift from ground level height to 12 ft. Addition of yaw axis and powered mast rotation increases total functions to 7. Ranges are 130° for pitch axis, 180° for roll axis, and 90° to left and 90° to right...
Read More »
Cleveland, Ohio – Terex Material Handling announced an order for a Demag Top Running Double Girder 20-ton crane from Granite Precasting Concrete Inc. (Granite Precast). "One hour of downtime costs us approximately $2,500 in production losses," says Kyle Salisbury, Chairman, Granite Precast. "Thus we needed a crane that was extremely reliable without compromising safety or speed. And after...
Read More »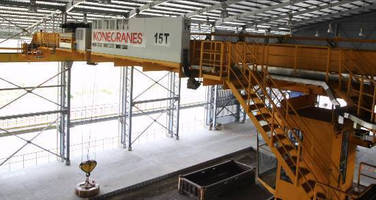 Moly-Cop Indonesia's 15t Konecranes SMARTON 'crane with a brain' with magnetic lifter, used for lifting forged steel ball fine grinding media for mineral ores and other particulate materials Moly-Cop Indonesia is the first company in Indonesia and one of the first in South East Asia to install the latest Konecranes SMARTON 'crane with a brain' with TRUCONNECT-® remote monitoring and reporting....
Read More »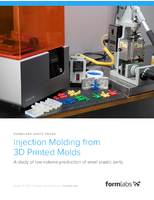 Check out this white paper to see how 3D printing may be a beneficial alternative to traditional mold making processes.
Read More »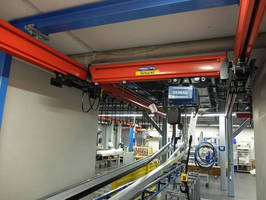 Cleveland, Ohio- – Terex Material Handling announced an order for Demag KBK Modular Crane System from Heraeus Tenevo. "Earlier this year we had the need to upgrade six hoist systems in our facility to a higher capacity," says Kenneth Koch, Senior Process Specialist of Production Engineering, Heraeus Tenevo. "A couple of the systems were going to be very tricky due to installation time...
Read More »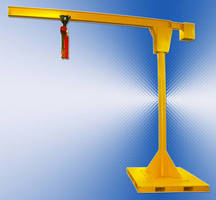 With counterweight built into base, Portable Jib Cranes can be used anytime and any place without requiring installation. Self-supportive design, available with manual or electrical hoist,- features fork pockets for portability- and can also be detached from base and mounted to floor. Standard boom rotation is manual, but optional powered boom rotation is available. Cranes offer capacities of...
Read More »
-· Two double-girder overhead travelling cranes with 120-tonne load capacities for Saudi Arabia -· Designed for transporting molten masses -· One main hoist unit for handling ladles and one hoist unit for tipping Düsseldorf - Terex Material Handling has been awarded a contract by Outotec for the delivery of two Demag casting cranes. The process cranes will be used in Jazan Economic City,...
Read More »
Large 30' x 40' display showcases multiple mezzanine work platforms, material lift, and safety guarding products for manufacturers, distribution centers, storerooms, and warehouse operations. Waukesha, WI - Wildeck, Inc. - Material handling equipment manufacturer, Wildeck, Inc., unveiled an impressive array of innovative products and custom design capabilities in Booth 1547 - one of its largest...
Read More »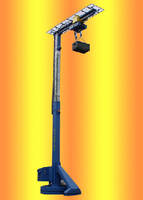 Featuring omni-directional mobility, Telescopic Mast Jib Crane handles components that need to be lifted during aircraft manufacturing process. Crane can travel in any direction 360-
Read More »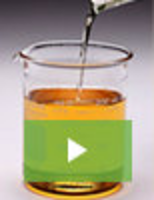 For the ultimate in heat transfer fluid performance, Paratherm offers HR Heat Transfer Fluid that is engineered specifically for closed loop liquid phase heating. When it comes to characteristics such as thermal stability and fluid degradation, Paratherm HR leads the industry in value and performance. See our video to learn how Paratherm is raising the bar for heat transfer fluids.
Read More »