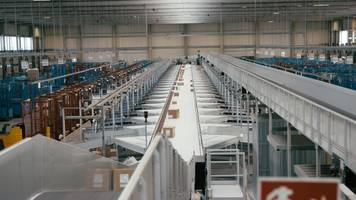 Strikes the balance of high throughput and gentle handling. Offers speed at 9.8 feet per second and handle products weighing from 0.55 to 110 pounds. Suitable for demanding parcel, e-commerce and retail distribution operations, backed by responsive and local support.
Read More »
Built for benchtop use, BD FACSMelody™ System identifies and isolates target cells for up to 9 colors. BD FACSChorus™ software guides researchers throughout entire cell sorting process using advanced automation technology. Researchers can simultaneously isolate 2 cell populations into separate tubes or deposit single or multiple target cells into 96- or 384-well plates. With BD FACSMelody...
Read More »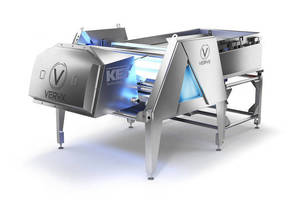 Key Technology is showcasing its next-generation VERYX™ digital sorters at INC World Nut - Dried Fruit Congress. With highly innovative industry-first advancements such as multi-sensor Pixel Fusion™ and the highest resolution 4-channel cameras and laser sensors available on a digital sorter, VERYX reliably identifies sub-millimeter-size FM and defects. It offers an unprecedented ability to...
Read More »
Cross-belt sortation solution wins in best innovation of an existing product category CINCINNATI — Intelligrated-® (www.intelligrated.com), a leading North American-based automated material handling solutions provider, announces the recognition of its dynamic discharge compensation (DDC) technology as a 2016 MHI innovation award winner. The IntelliSort-® cross-belt sorter with DDC emerged...
Read More »
Check out this eBook to learn all about aerospace metal fabrication - materials, processes, and applications.
Read More »
Suited for distribution and warehouse operations, FlexSort SC3 provides precise positive sorting of poly bags, pieces, stuffed envelopes, cartons, and totes using discrete belt conveyors mounted on carriers in re-circulating loop configuration. Drive system can be configured with linear induction drive motors or with linear synchronous motors. For power and data transmission, sorter can be...
Read More »
Automate outgoing or incoming flat mail or small parcel sorting The Bell and Howell FlatsMgr(TM) solution automates the task of sorting outgoing or incoming flat mailpieces using the most efficient technology available on the market today. This system can displace the need for manual processing or less efficient flat mailpiece processing while increasing the quality and traceability of each...
Read More »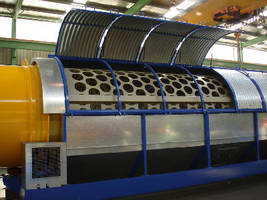 Consisting of trommel and associated conveyor systems, custom Waste Handling System almost completely eliminates manual intervention. Used for primary sortation of co-mingled products, 2-stage trommel sorts beverage containers such as plastic, glass, and ferrous items. Stage 1 uses small diameter holes in screens to take fines out of system, while Stage 2 has larger diameter holes to separate...
Read More »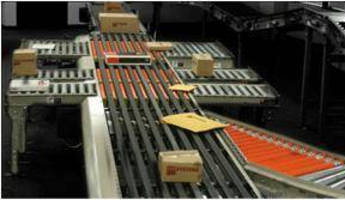 Designed to handle and sort packages ranging from 6-36 in. in length, MB100 offers rates exceeding 100 packages/min, enhancing pre-sorting, value add, kitting, pre-shipping, and shipping activities. Sorter is suited for automated transport of small products in wide range of industries such as parcel (small and flat), media (CDs, DVDs, books), food and beverage, wine and spirits, e-commerce,...
Read More »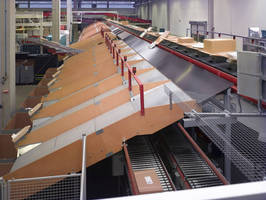 Company now exclusive provider of Crisplant loop sorters in North and South America (Cincinnati, March 15, 2010) - Intelligrated® (www.intelligrated.com), a leading American-owned automated material handling solutions provider, announces the addition of tilt-tray and cross-belt sortation solutions to its product portfolio. Under an agreement resulting from the acquisition of FKI Logistex® in...
Read More »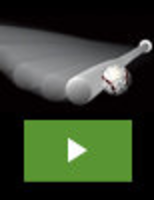 Our goal is to help every athlete derive maximum enjoyment from their sport and become a better player. We offer a line of innovative training tools that combine cutting-edge technology and out of the box thinking to deliver an unbeatable competitive advantage. The Vector® Sports Training Ball is just another example of our commitment to innovation. To learn how the Vector® is helping ballplayers everywhere, see our video.
Read More »