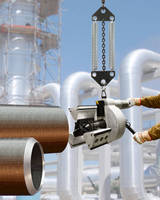 MILLHOG® ET-800 Dual Spring Hanger features 48 in. long safety chain, secured into milled slots on two 8 in. wide x 3/8 in. top and bottom steel plates. Chain is retained by welded covers and rated for 4,500 lb, while each of unit's drawbar springs is rated at 610 lb. Product is designed to limit travel of springs to 3.5 in. and prevent bottoming out, breakage, and personal injury while...
Read More »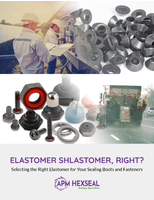 Different elastomer formulations affect your parts' physical properties, functions, and service life. Therefore, it's important to test a few different elastomers, when assembling your product, to determine the best one for your needs.
Read More »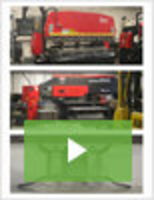 Quality Sheet Metal specializes in delivering precision, value, and customer service. With a client base that spans many diverse industries and a reputation for excellence that goes back over four decades, our clients know that we can provide the optimal combination of value and flexibility regardless of the challenge. See our video to learn what we can do for you. Through investments in state-of-the-art design, manufacturing, and quality control systems, Quality Sheet Metal remains focused on maintaining a high standard of quality, customer service, and competitive pricing. With an emphasis on customer satisfaction, Quality Sheet Metal is dedicated to establishing long-term partnerships, similar to the ones they currently have with their valued clients. If you're looking for a new partner with extensive capabilities in sheet metal fabricating and finishing, look no further.
Read More »