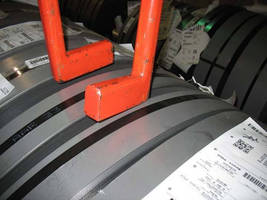 Milwaukee, WI - Bushman AvonTec has developed a coil grab which easily handles densely packed slit coils. CoilPlus-Berwick Steel needed to find a way to insert and remove thin slit steel coils (down to 1 wide) from a storage rack. The coils are closely stacked in the rack with a narrow 1 1/2" space between them. Bushman AvonTec came up with the solution: an adjustable coil lifter with flexible...
Read More »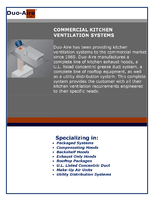 If you can't stand the heat, don't get out of the kitchen! Download this white paper and see how you can improve your commercial kitchen ventilation system.
Read More »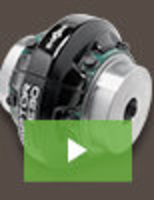 The Dodge Raptor coupling epitomizes the innovation and value that has made Baldor a world leader in industrial electric motors. For almost 100 years Baldor has been the go-to source for industries across the globe. The Raptor coupling is just one example of our dedication to engineered excellence and commitment to providing value and performance. See our video to learn more.
Read More »