BELLEVILLE, NJ USAÂ-  – VAC-U-MAX announces exhibition at Pack Expo 2015, September 28-30, Las Vegas Convention Center, Las Vegas, Nevada, Booth S-7422, exhibiting ready-to-operate processing and packaging solutions for powder and bulk ingredient transfer in the food, pharmaceutical, and chemical industries. Specializing in the design, manufacture, engineering, and automation of processes,...
Read More »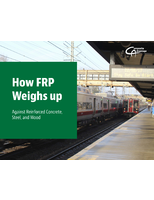 How FRP Weighs up against reinforced concrete, steel, and wood.
Read More »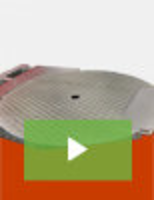 Are you in need of safer, more efficient transportation equipment? Do you feel like your delivery equipment could really use an upgrade? Check out this video, and learn about Halo Ramp Company's patented safety platforms, and how they help you bypass your trickiest delivery challenges.
Read More »