BELLEVILLE, NJ USA-  – VAC-U-MAX announces exhibition at Pack Expo 2015, September 28-30, Las Vegas Convention Center, Las Vegas, Nevada, Booth S-7422, exhibiting ready-to-operate processing and packaging solutions for powder and bulk ingredient transfer in the food, pharmaceutical, and chemical industries. Specializing in the design, manufacture, engineering, and automation of processes,...
Read More »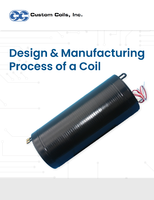 Because the design and manufacturing of electromagnets are critical to the successful operation of the application, it's important to spend time defining your requirements before purchasing coils for an application. This eBook will guide you through the process of evaluating the application's constraints, identifying the needed specifications, and collaborating with a manufacturer to develop an appropriate coil solution for the application.
Read More »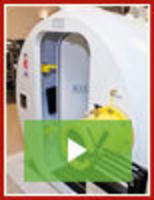 Tekna is a leader in Monoplace and Multiplace Hyperbaric Chambers for Hyperbaric Oxygen Therapy (HBOT), offering products that set the standard for quality and innovation. Our new 7200 series of multiplace chambers is a state-of-the-art system that integrates advanced engineering with a plethora of features and options making it the industry's premier HBOT system. To learn more, see our video.
Read More »