BELLEVILLE, NJ USAÂ-  – VAC-U-MAX announces exhibition at Pack Expo 2015, September 28-30, Las Vegas Convention Center, Las Vegas, Nevada, Booth S-7422, exhibiting ready-to-operate processing and packaging solutions for powder and bulk ingredient transfer in the food, pharmaceutical, and chemical industries. Specializing in the design, manufacture, engineering, and automation of processes,...
Read More »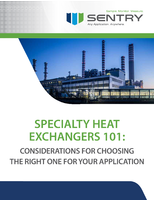 Specialty heat exchangers play an important role in a wide variety of industrial applications, and it's crucial to select the correct device for your application. Check out this guide and learn how to choose the right heat exchanger.
Read More »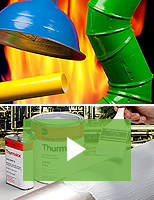 Dampney's high performance coating systems provide protection against extreme weather, chemicals, and corrosive environments for atmospheric, immersion, and underground applications. Check out the video to learn more.
Read More »