Interest in Predator XP Continues to Grow, Aircraft Now in Production SAN DIEGOÂ-  - General Atomics Aeronautical Systems, Inc. (GA ASI), a leading manufacturer of Remotely Piloted Aircraft (RPA), tactical reconnaissance radars, and electro-optic surveillance systems, today announced that it will have a significant presence at the upcoming IDEX show in Abu Dhabi, United Arab Emirates (UAE),...
Read More »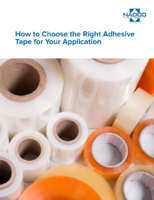 With a considerable number of adhesive materials, applications and methods, there are many options to consider when choosing an adhesive tape. As NADCO® is a leading manufacturer of custom tapes and labels; we took our years of experience to create this handy selection guide on choosing the right adhesive tape for your application.
Read More »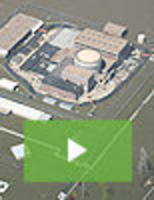 Aqua Dam is the ultimate solution for large-scale water control projects. It combines lightweight, large size, and portability all in one innovative product. To learn more about the uses, and applications of Aqua Dam, or to see it in action, check out our new video to get all the details.
Read More »