Interest in Predator XP Continues to Grow, Aircraft Now in Production SAN DIEGOÂ-  - General Atomics Aeronautical Systems, Inc. (GA ASI), a leading manufacturer of Remotely Piloted Aircraft (RPA), tactical reconnaissance radars, and electro-optic surveillance systems, today announced that it will have a significant presence at the upcoming IDEX show in Abu Dhabi, United Arab Emirates (UAE),...
Read More »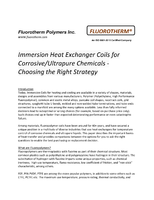 Check out this white paper to learn which heat exchanger types are the best for high temperature performance in chemically aggressive applications.
Read More »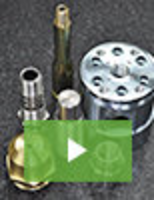 Quality, customer service, and unbeatable value are the hallmarks of Hogge Precision. Since 1989 we have built a reputation as the go-to precision machining source, servicing many demanding industries. For CNC machining and screw machining, there are few manufacturers that can match our capabilities and expertise. See our video to learn more.
Read More »