Interest in Predator XP Continues to Grow, Aircraft Now in Production SAN DIEGOÂ-  - General Atomics Aeronautical Systems, Inc. (GA ASI), a leading manufacturer of Remotely Piloted Aircraft (RPA), tactical reconnaissance radars, and electro-optic surveillance systems, today announced that it will have a significant presence at the upcoming IDEX show in Abu Dhabi, United Arab Emirates (UAE),...
Read More »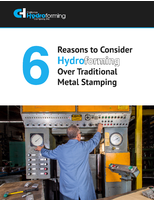 To learn more about the functions of the hydroforming process, the key differences from other processes, and why it is preferable over other stamping options, download this eBook now.
Read More »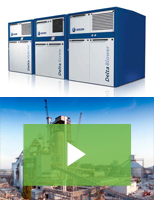 Aerzen offers blowers and compressors for challenging cement applications such as pneumatic conveying from raw mill to raw meal silos, combustion air, cement silos fluidization, and more. At Aerzen, safety is our top priority. Check out our video to learn more.
Read More »